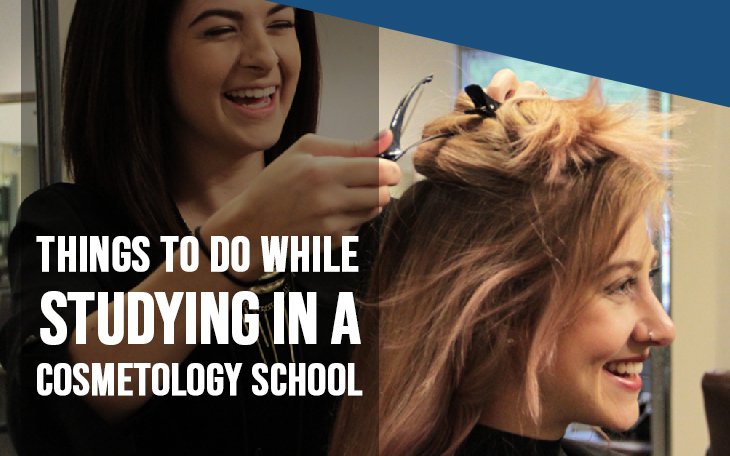 If you want to become a cosmetologist, hairstylist, or you are looking to make a career in this industry then first you have to join the cosmetology school. Mostly 1600 hours are required to properly complete the course.
No doubt, after completing the course you will face many hurdles to successfully begin your career. For this, it is essential that you keep your base strong and while studying you should do different things which will help you succeed in your career in the future.
You have to put in a lot of effort and try new things so that you can understand in a better way how this industry works. We have mentioned a few tips which we also teach our students in our beauty school.
• Maintain the time properly
There is no doubt, that you will learn new things every day. When we are learning something and there is a lot of other work to do, we forget it is essential that we manage the time in the best way. Make sure you spend equal time on each subject and if you feel you are weak in one subject than you should give a little more to that. If you are giving more time to easy subject than it is not the best way. So, you should learn how to manage the time.
• Grab every opportunity
When you are studying you will be given various opportunities to showcase your talent. Like working in a fashion show, internship, or working in a salon. It is best to take the benefit of the opportunities that come your way. This way you will get to learn new things and even get to know about the professional work.
• Learn from mistakes
Mistakes are the best and learning part of this entire process. If you don't make mistakes then how you will not learn the art of correcting things. Moreover, you will learn from the mistakes and next time you will do even better. This will really help you go a long way and in future also these things will really leave a good impact on your career.
• Set your own Goals
If you have a goal in your mind it helps you stay focused and dedicated for your future. Even if you are in the process of completing a small task you should set goals. This is a really good practice which will really make a big difference in your career.
• Don't lose patience
Keep this thing in mind that no one can learn things in one day. It takes effort and time to learn and develop the skill. All the things will need practice. All the top professionals have done a lot of hard work and they are very patient also.
• Build Network
One important thing which we always teach our students at
cosmetology institute
is that you should start building your network. This will really help you in the long run and the professionals will also get to know about your work and the way you show your dedication towards the work. Additionally, they will trust you as they have already seen your work.