Hey guys.
I am having a big problem finding the Jupyter Notebooks?
I do not understand how to find them?
Do I have to install them?
How do I get on the one that looks like this: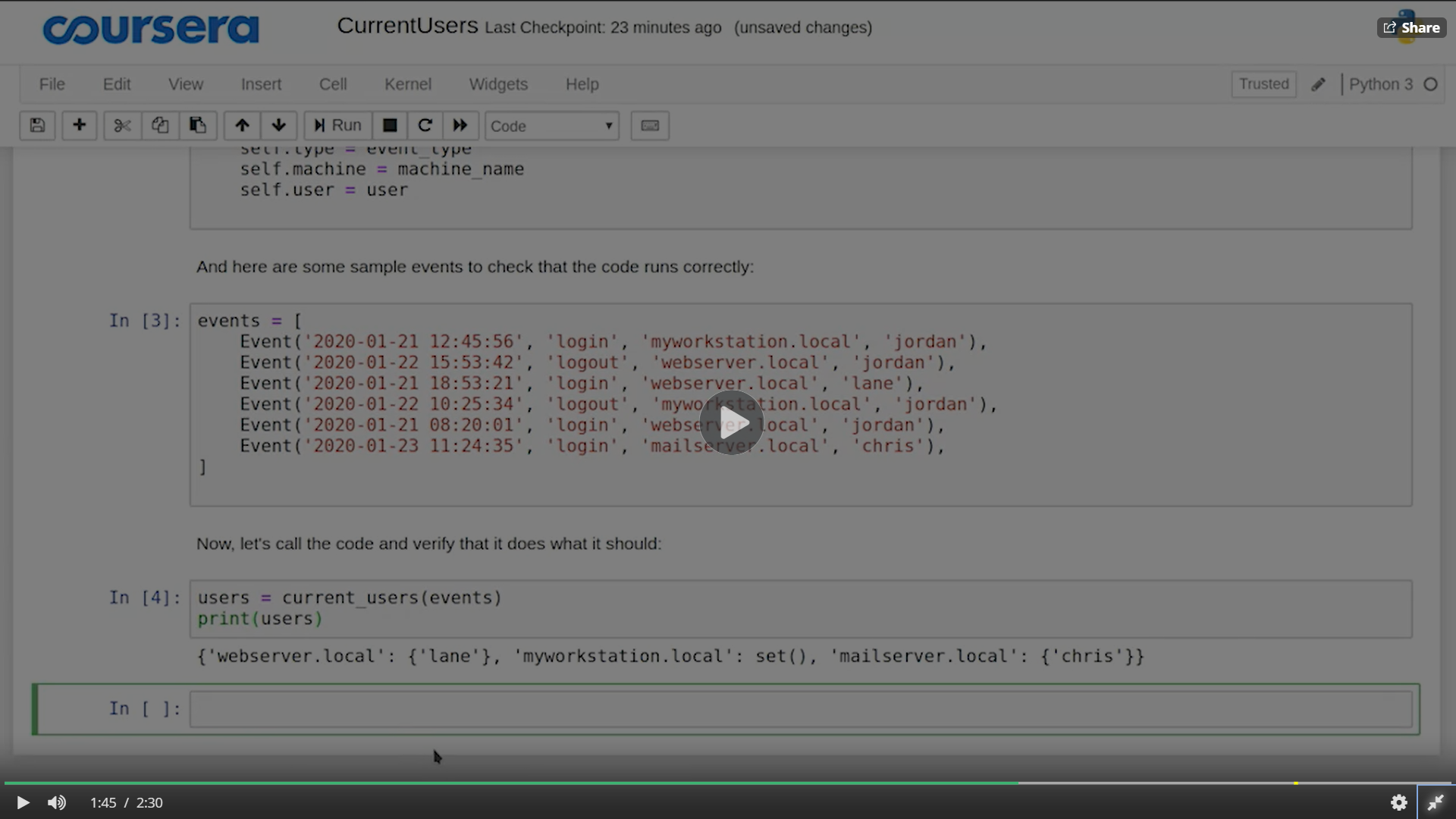 This is the screen of Christine Rafla in the Google IT Automation with Python.
If  my question was not clear please let me know.
:)
Best answer by Jose A 13 October 2020, 16:03
Hello @AP13. You do not need to download anything in order to work with Jupyter Notebooks on Coursera. Depending on the course, everything will be integrated into Quizzes or labs that will be worked on directly through Coursera. Everything will be explained as you go, but you won't need to download any external programs for this on most courses. However, if a course required you to download Anaconda, you will be provided instructions on how to do so in the course materials.
View original