I have trouble loading this file from CSV(Chicago Crime Data) to SQL please help me.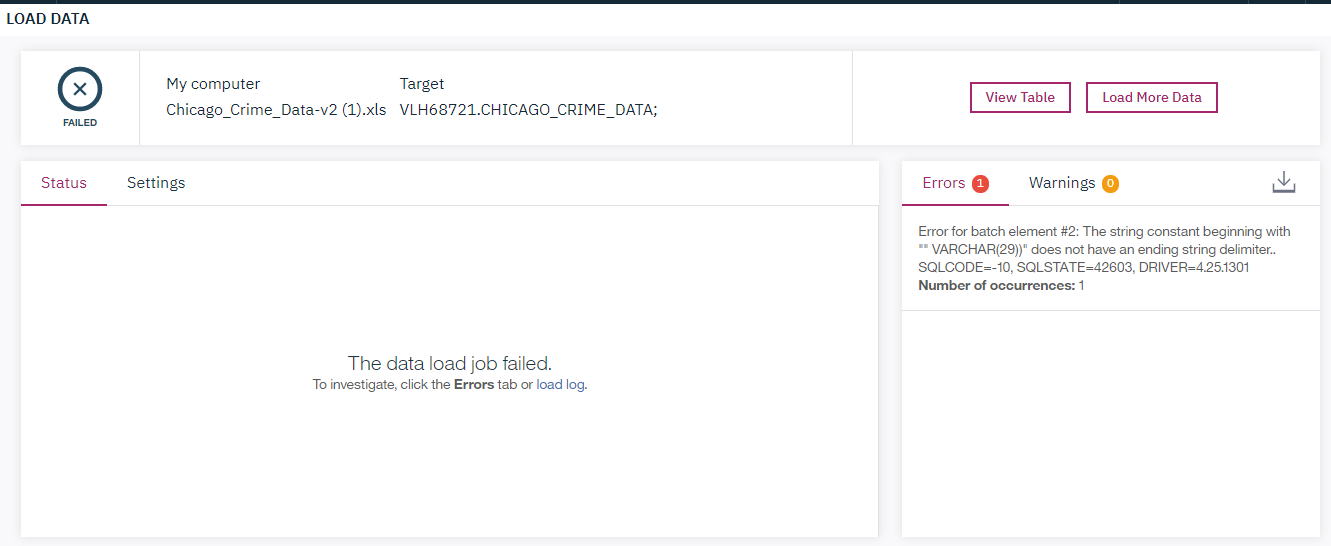 Please help me out.
Best answer by ong_k.s 8 November 2019, 04:08
Hi Shibu,
You may log a ticket in IBM Cloud through the "Support" function to check with them. Mention that you enroll in IBM Data Science Professional Certificate. 
I had different issue to load "Chicago Crime Data" and they did come back to me very quickly after troubleshooting. They also provided me with proper guidance.
This certificate has been on coursera quite long ago, hence do expect some changes in IBM cloud function and layout, hence students might encounter challenges a long way to complete the course.
View original