In 2014 the Zmijanje Embroidery was introduced to UNESCO's Intangible Cultural Heritage list.

It is famous for its geometrical expression of motifs from nature, but even more for the unicolour of black, later indigo blue. It can be found on the traditional costumes of tribes from Zmijanje, mostly mountain Manjacha, Bosanska Krajina in the north-western Bosnia and Herzegovina. It was preserved for centuries and lives today in its original expression.

How do you like it? Do you want to know more about it? Write all the questions you have and I will be glad to answer them.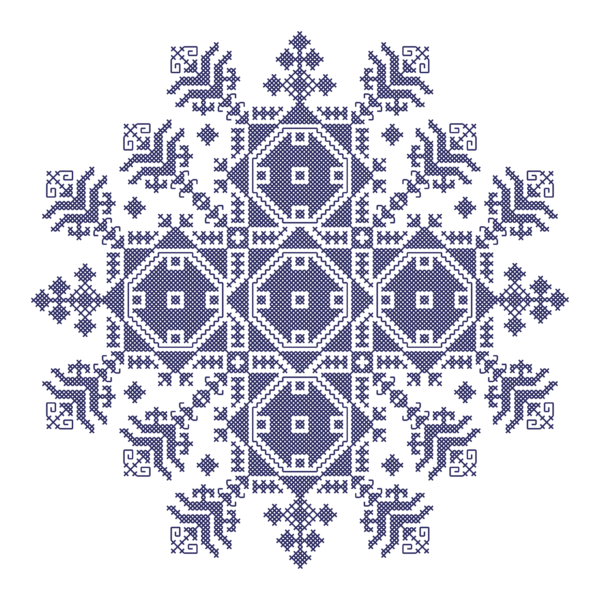 Digitalised Zmijanje Embroidery Pattern