I grew up as a Sikh and my fondest childhood memories (practice is still part of my life) are related to participating in the tradition of "Langar". So while I thought of writing one thing about my culture, I was tempted to write about this amazing practice.
The Langar or free community kitchen
is a hallmark of the Sikh faith (I came across other mentions as well "the institution of langar is also traceable in the Persian tradition. Langars were a common feature of the Sufi centres in the twelfth and thirteenth centuries. Even today some dargahs, or shrines commemorating Sufi saints, run langars, like Khwaja Mu'in ud-Din Chishti's at Ajmer").
It was established by the first Guru of Sikhism, Guru Nanak Dev Ji, around the year of
1481
.
It is designed to
uphold the principle of equality between all people of the world regardless of religion, caste, colour, creed, age, gender, or social status
; to eliminate the extreme poverty in the world, and to bring about the birth of "caring communities". In addition to the ideals of equality, the tradition of Langar expresses the ethics of sharing, community, inclusiveness, and oneness of all humankind.
All people would sit on the floor together, as equals, to eat the same simple food. It is here that all people high or low, rich or poor, male or female, all sit in the same
pangat
(literally "row" or "line") to share and enjoy the food together.
In social context, it has ensured the participation of women and children in a task of service for mankind. Women play an important role in the preparation of meals, and the children help in serving food to the pangat. The institution of Langar had thus demolished the long established caste barriers and gender prejudices of the time, High caste Brahmins would eat from the hands of low caste Sudar and vice-versa (Before the establishment of Langar, a Brahmin would not eat in the presence of a low caste person and was thought a bad omen if a low caste person was to enter a room where the high caste Brahmin was eating). Langar also teaches the etiquette of sitting and eating in a community situation, which has played a great part in upholding the virtue of sameness of all human beings; providing a welcome, secure and protected sanctuary.
Everyone is welcome to share the Langar; no one is turned away. One can participate right from donating required ingredients to preparing them for cooking to serving to cleaning up. The food is normally served twice a day, every day of the year. Those who serve the food eat last. Each week a family or several families volunteer to provide and prepare the Langar. Depending upon the gurudwara and meals it serves each day. This is very generous, as there may be several hundred people to feed, and caterers are not allowed. All the preparation, the cooking and the washing-up is done by volunteers and or by voluntary helpers (Sewadars).
The Langar is run by sevadars 'volunteers doing selfless service' Sikhs and others who wish to help. It is a community kitchen and anybody can help in its running.4. Serving these many people day after day is no easy task, but the clockwork efficiency of the sewadars (workers) makes the task simple. Usually, 90% of the working staff is made up of volunteers who, along with the 300 permanent sewadars, ensure the food is cooked and delivered on time. Some people volunteer for a few hours, some for a day, while others volunteer for days on end!
This function of Sewa results in a community feeling in peoples' minds as they drop their mask of ego. The feeling of "I" or "me" is forgotten as they perform this valuable service to humanity.
Rules concerning the tradition of Langar
The Langar must be:
1. simple vegetarian meals Meals in the langar are vegetarian, and are simple, nourishing and nutritious. They usually consist of rotis(bread), rice, daal (lentils), a vegetable dish, and kheer(dessert).
2. prepared by devotees who recite Gurbani while preparing the langar
3. served after performing Ardas
4. food distributed in Pangat without any prejudice or discrimination
5. all food must be fresh, clean and hygienically prepared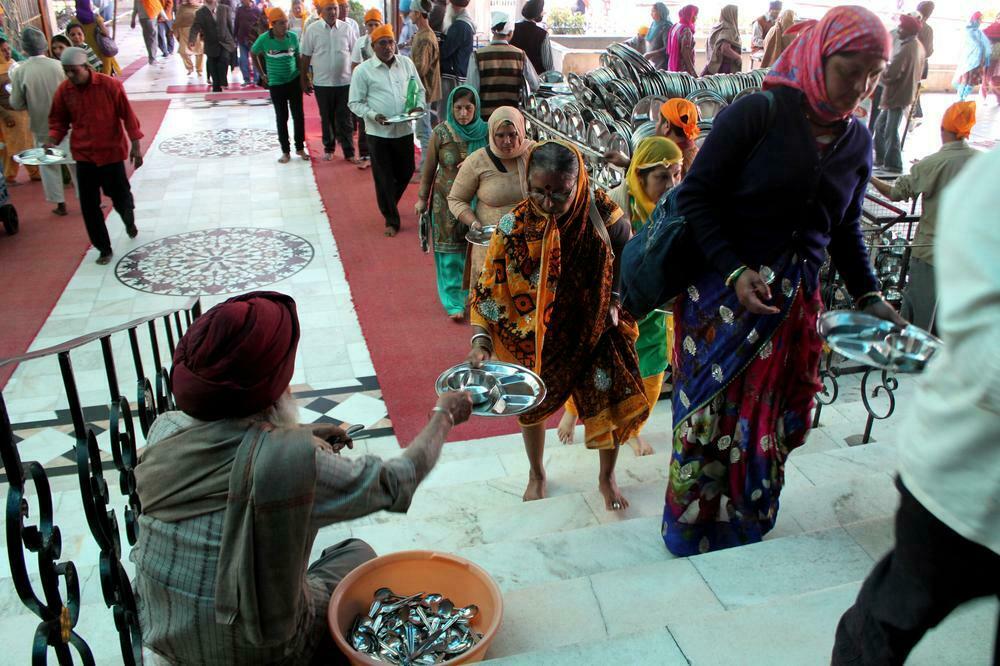 Image source
Image source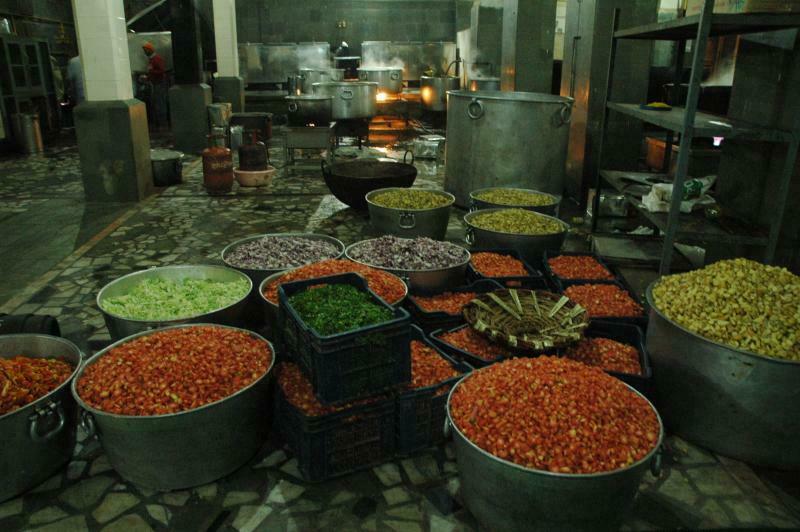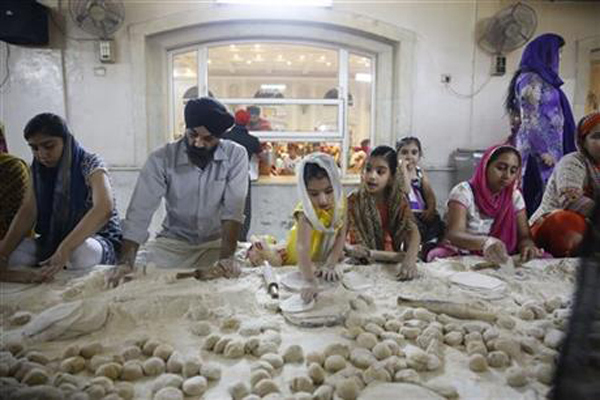 Image source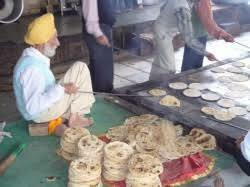 Image source
Image source
Image source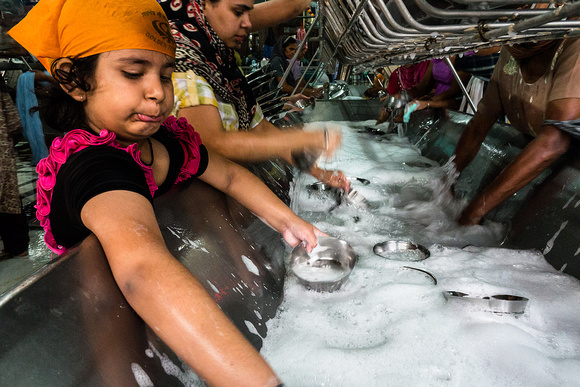 Find out more about
Cultural Connection Week
and view other people's posts about their cultures
here
.