We're excited to announce the launch of the
Coursera Data Science Academy
! This guide helps you discover the data science courses on Coursera that fit your educational and career goals. You can also learn about the available jobs for people with data science skills and get advice from experts in the field and other data science learners.
What can you do with the Data Science Academy?
See courses recommended by Coursera data scientists.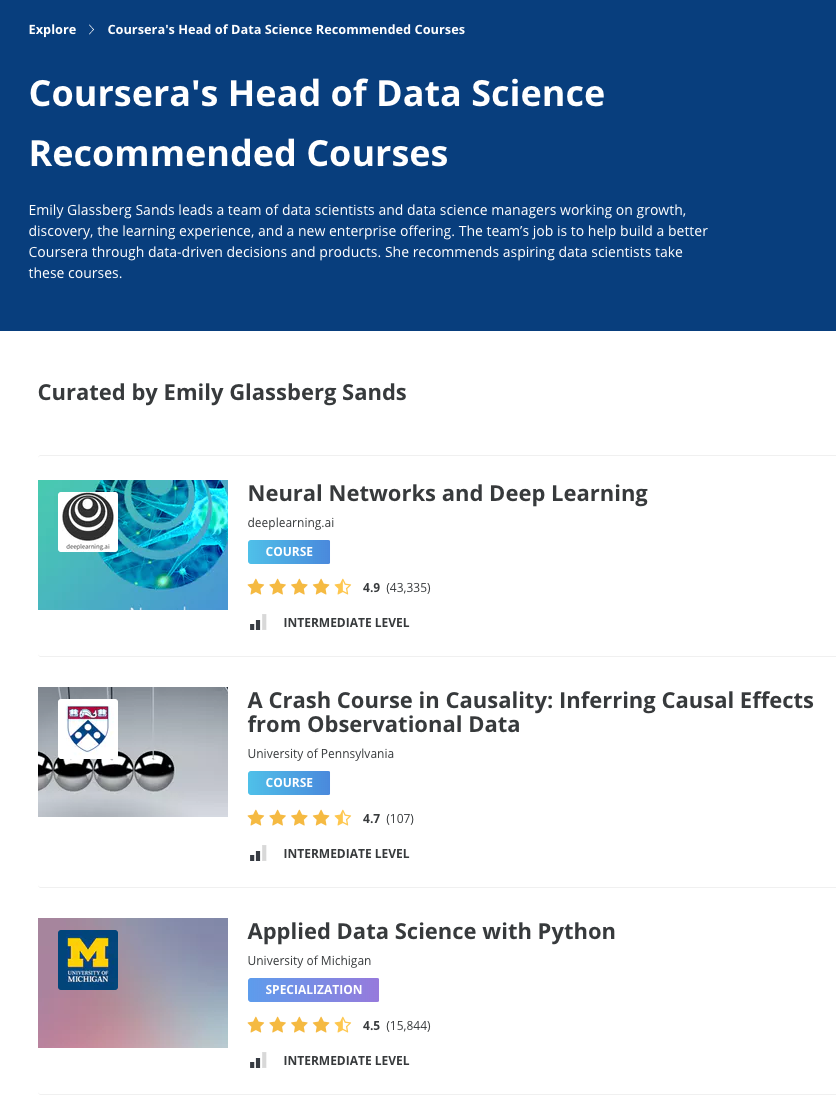 Find out which data skills are useful in various jobs.
Check out data science courses that are popular with people holding those jobs.
Learn what's possible in a specific data science career.
If you're not sure where to start, take a quick data science career quiz.

And much more! Check out the new
Data Science Academy
and let us know what you think.