I have the following issue: I cannot upgrade a course I am taking. Whenever I press "Upgrade Now", a pop-up appears that offers a 7-day Free Trial. Thus, I have no access to tests, auxiliary materials, etc. What should I do? Also, I am finding it very frustrating that it is not possible to contact Coursera staff directly via e-mail, but have to go through their automatic response system that can barely answer non-obvious questions.
Best answer by Maryam 22 July 2019, 09:57
Hi
@Nales
,
Sorry to hear that. You should be able to view a blue "
Start Free Trial
" button on that window after pressing the Upgrade button.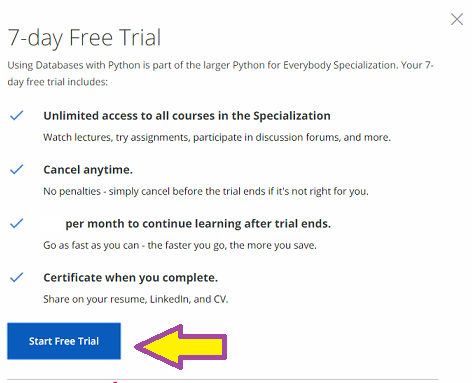 Please clear your cache and cookies or switch from your current browser to a different one. If the button does not appear for you, this might be a bug. In that case, you'll have to report it to the support agents using
this link
.
All the best.
View original