I thought I used to be able to audit a course, free of putting in financial (credit card) information. It was easy to use. Now, I am required to do a "free trial" and would require to cancel after 7 days... or else pay for the course. Question - do you still offer free auditing of courses, or not? Perhaps my recollection of how coursea works is not correct, or possible I was always using edx courses for free auditing of courses. Please explain the policy of coursea - do you offer free auditing of courses for any time limit, or are members required to pay for courses after 7 days ??
Best answer by sandeep 5 May 2019, 19:02
Since you did not provide any link to the course, I used the search feature on Coursera to find the course you were talking about.
I found one course and this course
https://www.coursera.org/learn/bayesian-statistics?
This course seems to be freely auditable.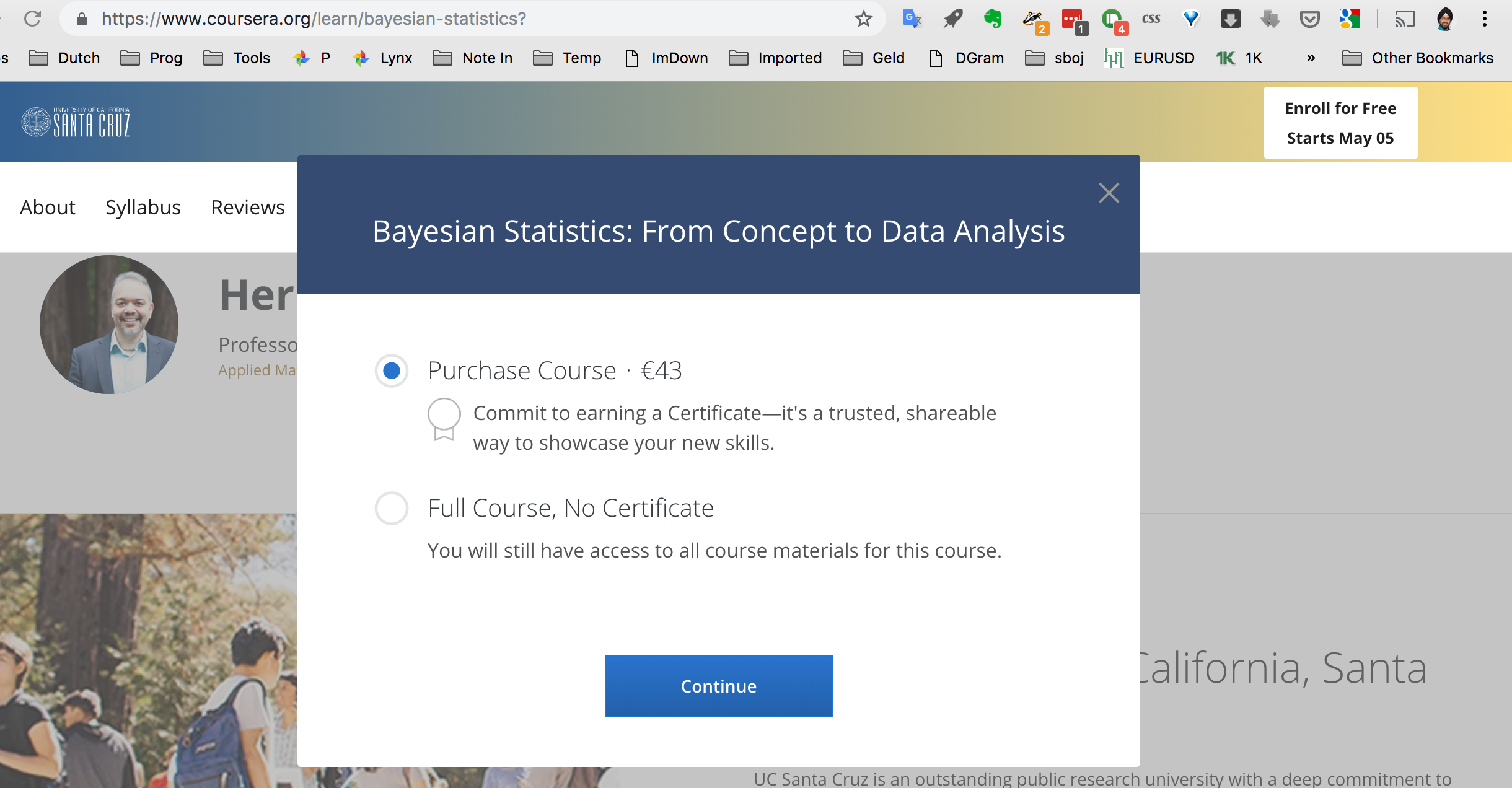 View original