Perhaps it's just that the particular courser I finished doesn't have a certificate available, but it's my understanding when you pay for the courses, you get a certificate. However, I see the following: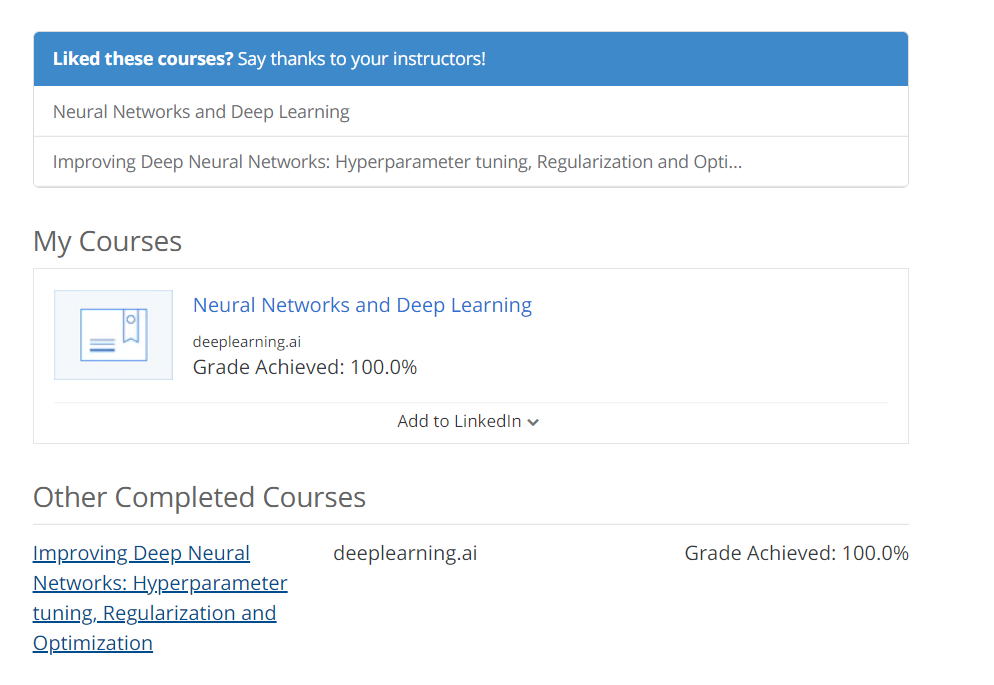 I completed the "Improving Deep Neural Networks [...]" course, but I do not see a certificate link like I see with the "Neural Networks and Deep Learning" course.
If I'm missing something, what? And if I don't get a certificate for this course, how do I find out which ones offer certificates, and which ones don't. And secondly, why don't all courses offer certificates?
Thanks.
Best answer by Maryam 10 February 2019, 19:35
Hi
@kwende
,
Are you sure about this? On the home page of that course, it is stated that a Course Certificate will be issued. The prototype of the Certificate is also available.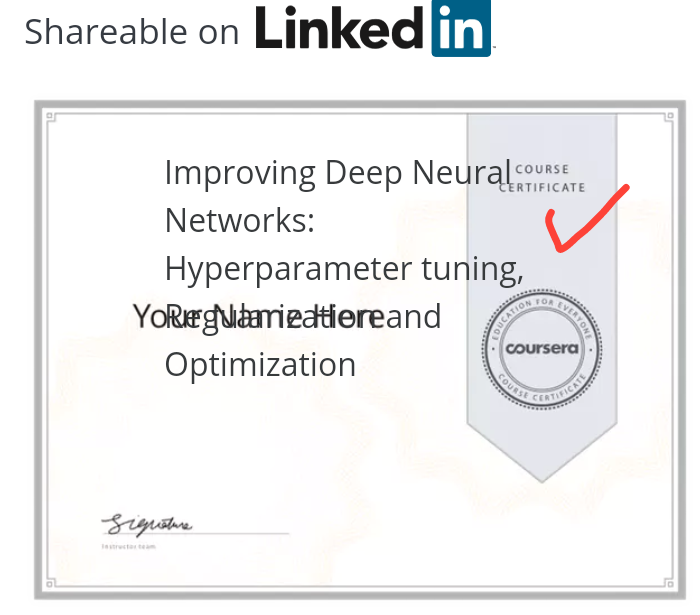 Did you contact the support team?
There is a "contact us" link at the bottom of that page (the Help Article) which enables you to contact the support team.
View original