Hi,
Does anyone know where I can read a course's reviews? I can see the course rating and how many reviews have been written, but I can't actually read them. I know it used to be possible, but I can't seem to find a link to the reviews anymore.
Best answer by Maryam 9 January 2019, 19:04
Hi
@Andromeda18_
,
Please open the home page of the course and click the Reviews option to be taken to the Reviews section on the home page.
For example, this course has received 23 reviews: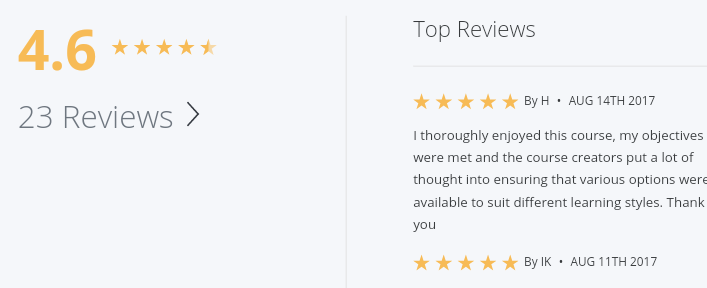 "23 Reviews" is actually a link. Now, click the link to be taken to a page where all the reviews are available (of course if learners have already reviewed your course). The good thing is that there are options that allow you to filter them.
View original