My Coursera course that I learned overdue many days ago and I still have to pay for it now. I don't know how to solve this problem. and I can't find anything in my purchase part which means that i have already cancalled that course but i still have to pay for it. it's crazy, I am helpless. 
Then I delete all my Coursera accounts. I don't know why the platform still charges me. I have paied 300+ dollars. I emailed the Cousera. but there was no response. I am almost crazy, this website cannot give me a way to find an :employee to solve my problems
There is my last post:
Thank u for all your help.
Best answer by Archisha Bhar 7 April 2021, 08:42
@guoguo, see if you have followed these steps. Make sure you are logged in (click on Log in on the top right)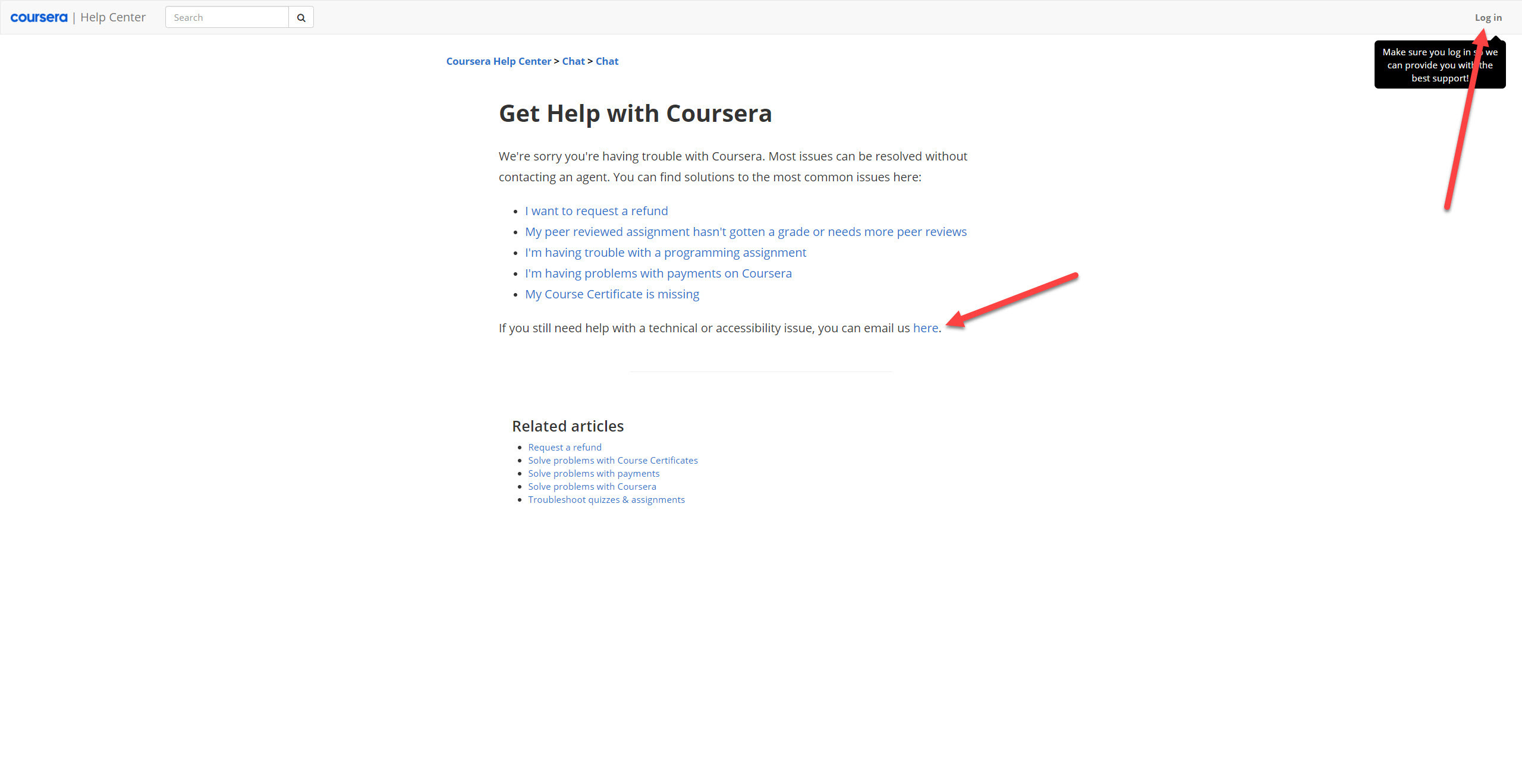 View original