Hello,
I had completed the course Excel/VBA for Creative Problem Solving, Part 3 (Projects) on 25th August 2020. This course had an additional Week 5 for Honours.
I had completed those extra assignments, and completed the course long ago, but the Honours tag never appeared on my certificate.
I had written about this in the Help Center maybe 6 to 7 times (I don't even remember, since I had tried so many times), but with no result. I was only told to wait, and that the Engineering Team is working on it. Once I was also told to complete the optional assignments as well! It takes a lot of effort to complete those assignments! But still, nothing happened. I don't know why this sort of a suggestion was given.
Till date, the tag has not appeared on my certificate.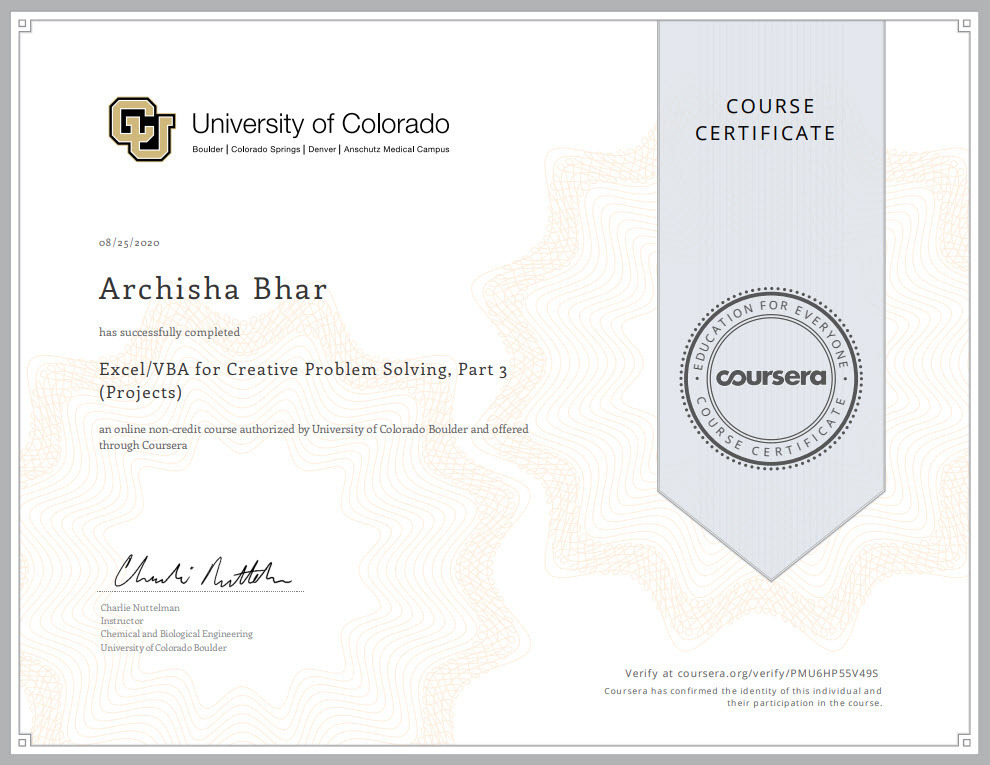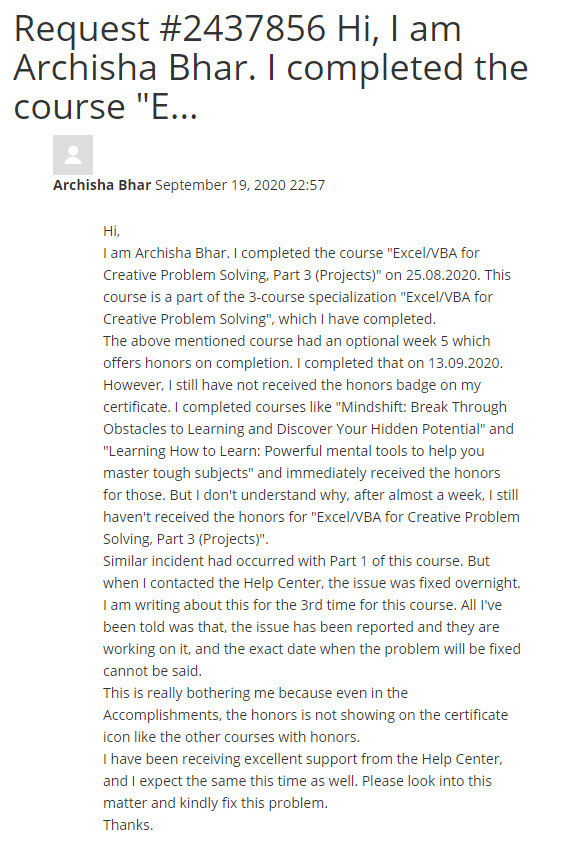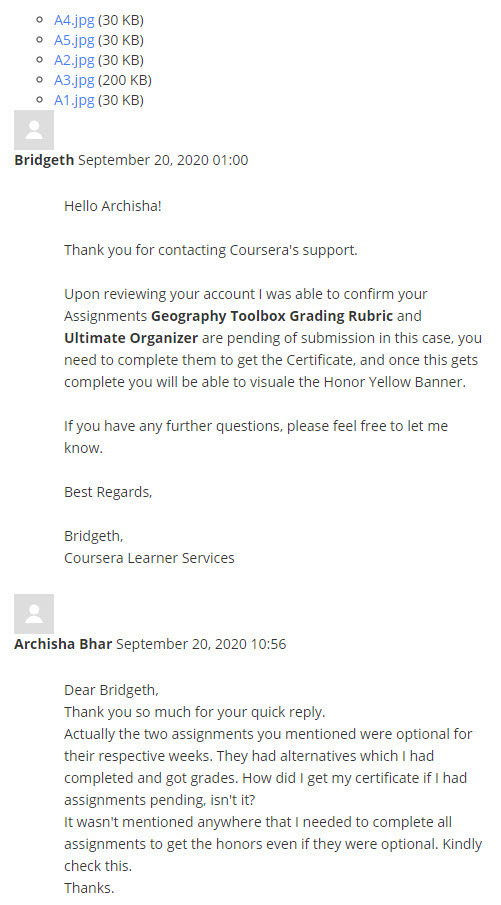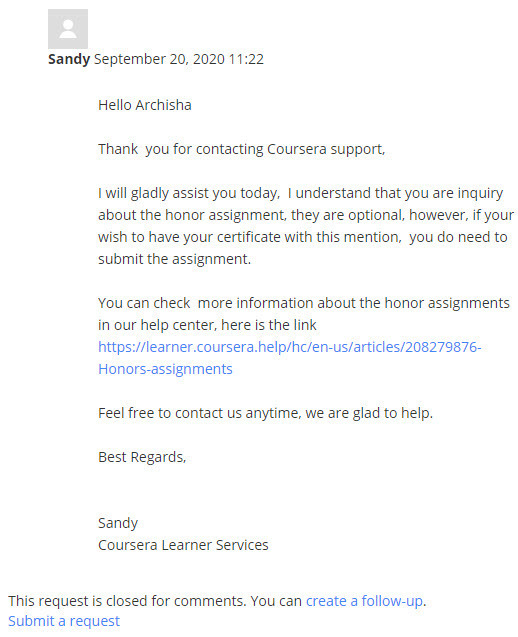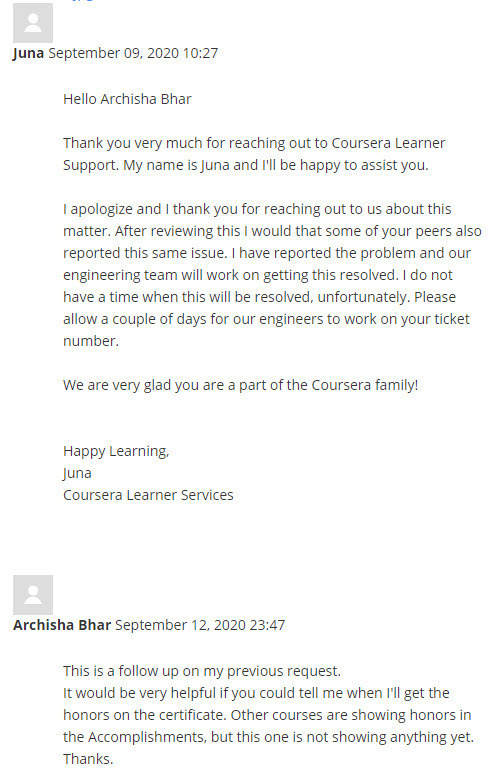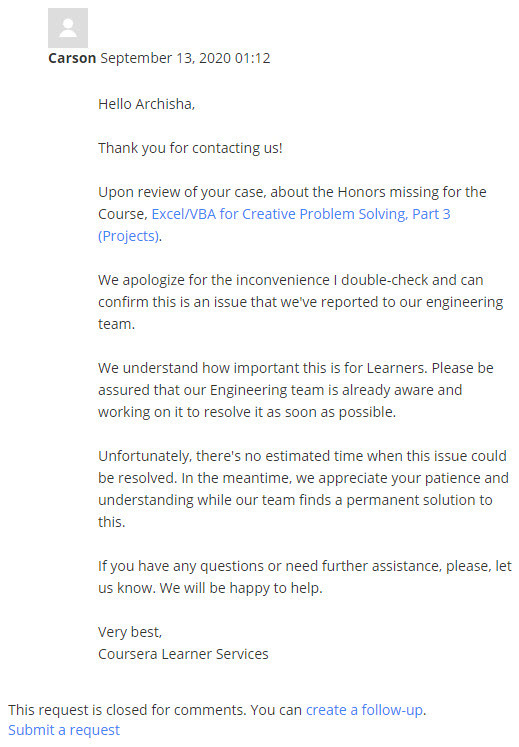 When similar problems had occurred with other courses, the tag had appeared overnight after writing to the Help Center.
I don't know why this is happening with this particular course. It is very frustrating and heartbreaking.
Please look into this matter and fix it.
Regards.