Hi there my college provided me a sponsored program(coursera for campus) where I can enroll in certain courses and complete them but after that time period I cannot enroll in other courses like I cannot audit, purchase or even apply for financial support its like taking only what was given I cannot cross the no.of given courses neither can I join by other means, when I asked help they said to mail it to your conserned program provider they might remove your email so that you can continue with your normal coursera courses, but on appraoching the business team which was provided from my college he says we cannot do that if you want to pursue more courses ask your college to take up another subscription, when I told them the problem of not accessing the courses and about financial courses he says as you have pursued courses for free therefore you cannot apply for financial aid where as in coursera community there is nothing like that it says 11 pending at a time please help me I want to access courses either by auditing or financial or by purchasing it please help me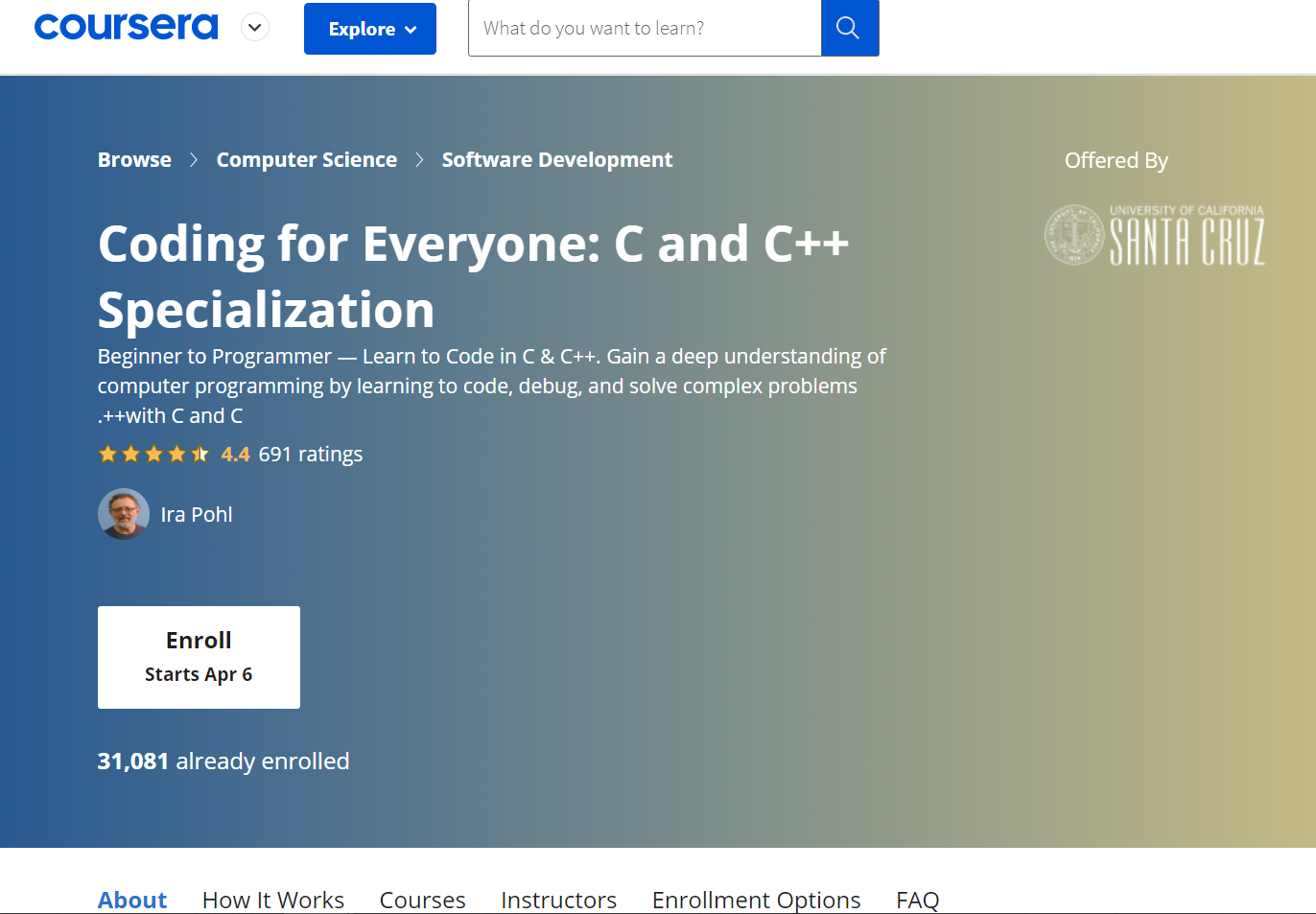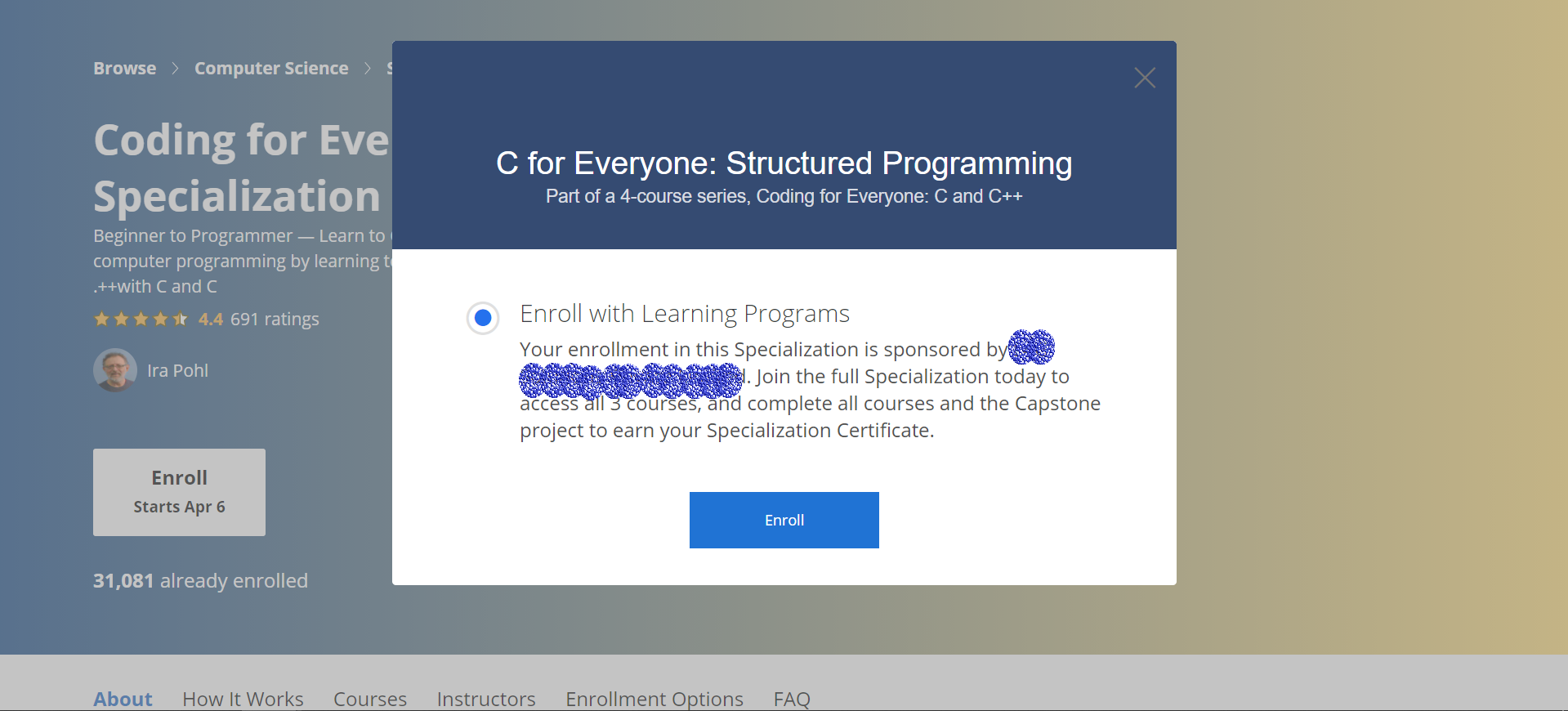 as shown in the pictures above its redirecting me to the sponsored program and upon clicking enroll I am getting error redirecting to payment page responce
Best answer by Archisha Bhar 7 April 2021, 07:40
Hi @khushwanth kumar
I had also joined Coursera through our college (Coursera for Campus) and this is what I have learned about it:
The Coursera for Campus scheme has ended on 30th September 2020. You needed to enroll into as many free courses as you wanted on or within 30th September 2020. No more enrollments are available now.
You need to go to My Coursera (by clicking on the small arrow beside the Coursera logo at the top left of your Home Page) and then enroll into the courses you want. But these courses will either be audit-only or 7-day free trial, and you'll need to pay for the certificate. (You can ask more about this if you want)
You may contact your college for more information.
Feel free to ask any more question you may have.
Regards.
View original