I fill the all the information for financial aid application when go for submit the application then continue button does not show .
Best answer by Maryam 20 May 2019, 11:15
Hi
@Sahabudinali_9
,
You need to check (or tick) the boxes and type the sentence. Then, the color of the Continue button will turn into blue.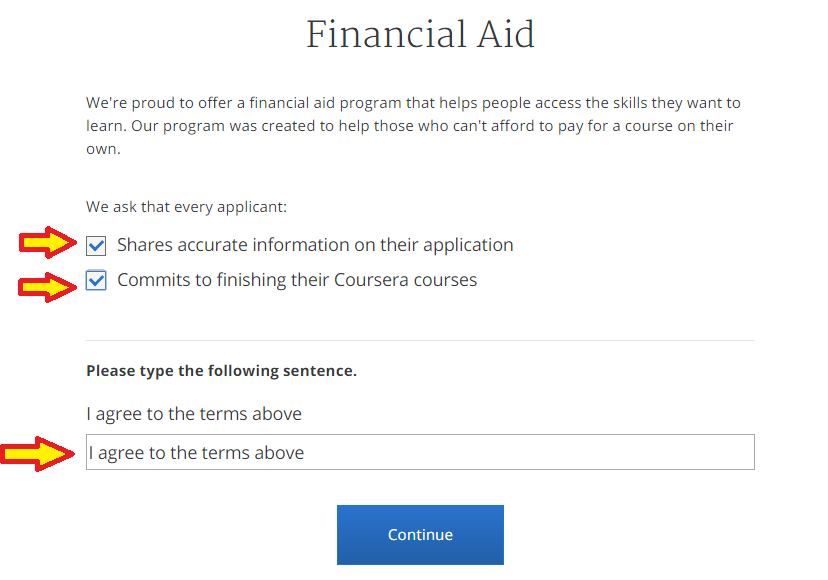 On the next page, make sure you have completed all the sections. Please note that you need to type at least
150 words
into the shown sections. If you have used your native language words, please try to use English words to see whether it works or not.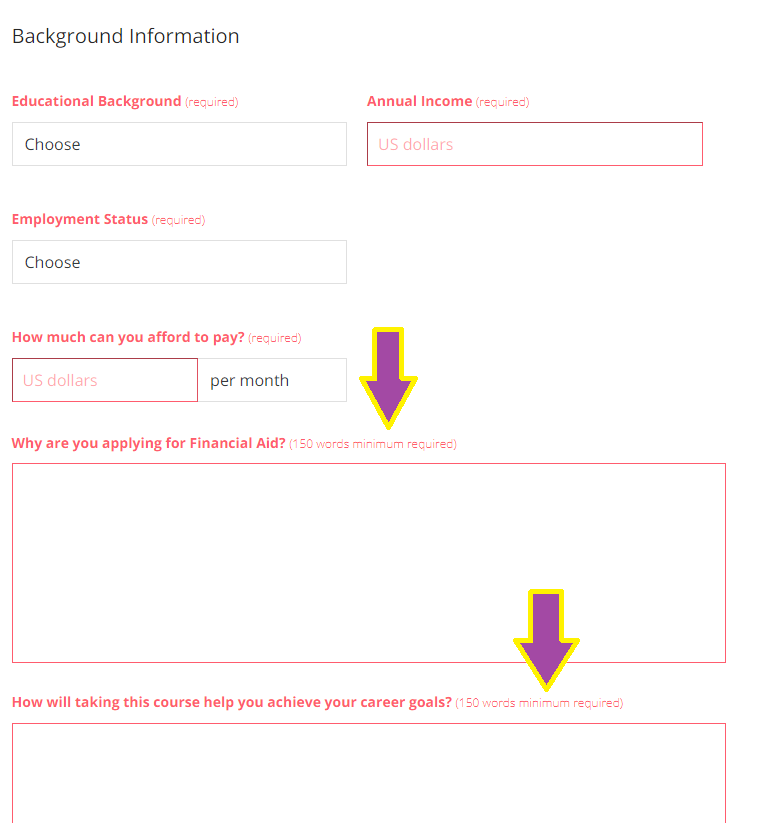 Hope this helps.
View original