If you have a technical issue or another issue related to enrollment, payment, or your Coursera account (
not your Coursera community account
), you will need to visit the
Help Center
.
1. To find the Help Center, click "Help Center" in the top right of the community.

2. Log in (if you aren't already logged in).
3. There are different ways to search for help in the Help Center. You can click one of the Help Topics for a list of articles. Or, you can click the button that reads "All Topics."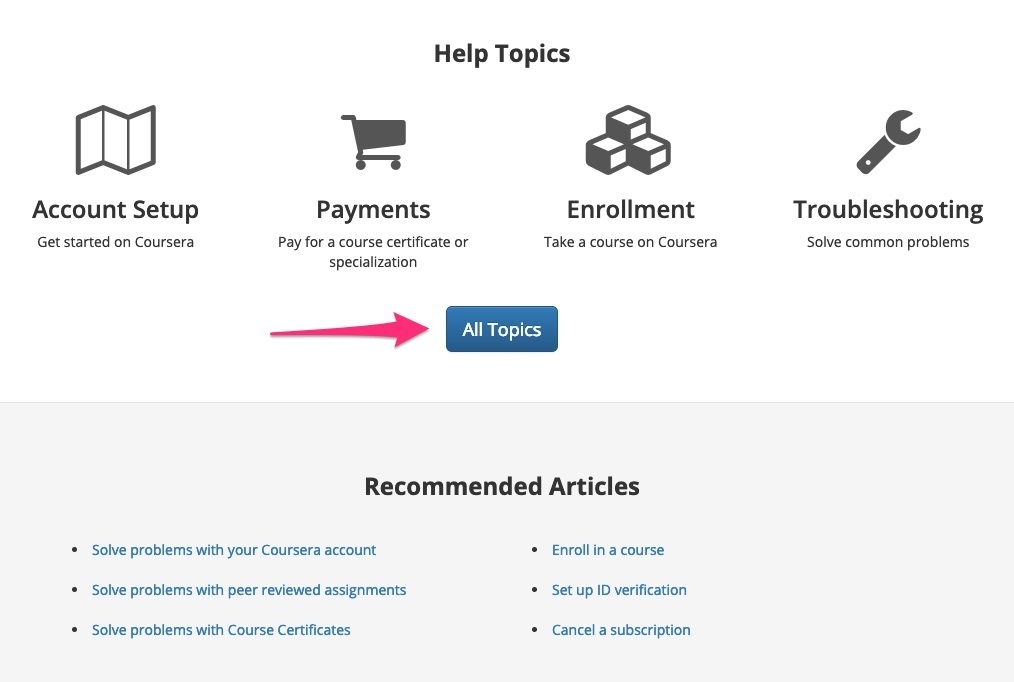 4. Clicking "All Topics" allows you to browse all Help Center articles.
5. From the Help Center homepage, you can also type a keyword or phrase in the search bar. Let's use the example "financial aid." Click the magnifying glass or press "enter" on your keyboard to search.

6. The search results show you articles that are related to your search term.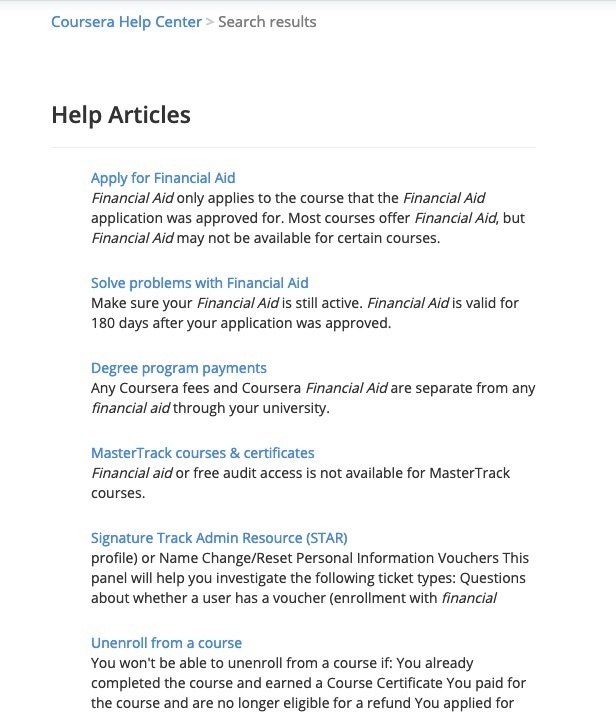 7. Click the title of an article (in blue) to read more.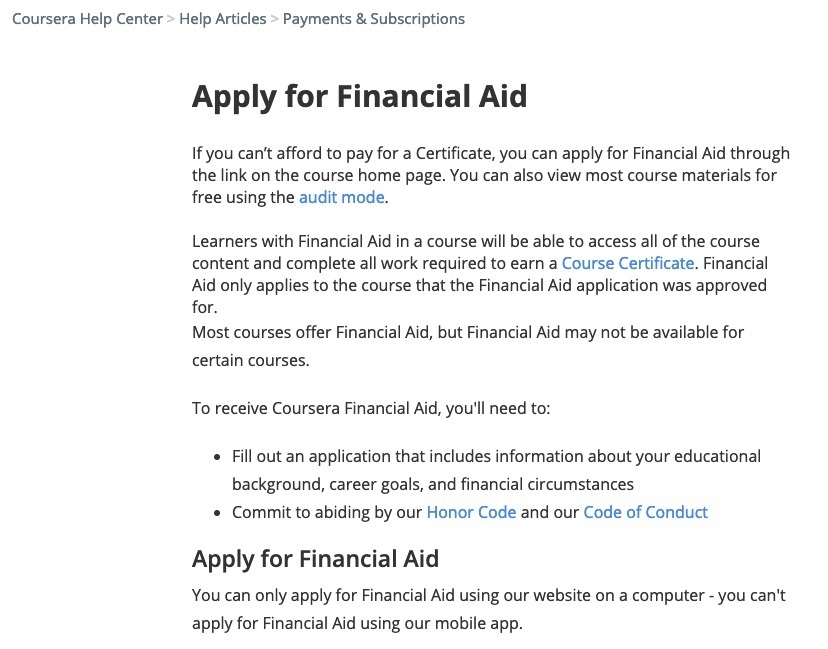 8. If you do not find an answer to your question in the Help Center articles, you may contact our support team. At the end of the article, you may find a "Contact us" button. Click the button.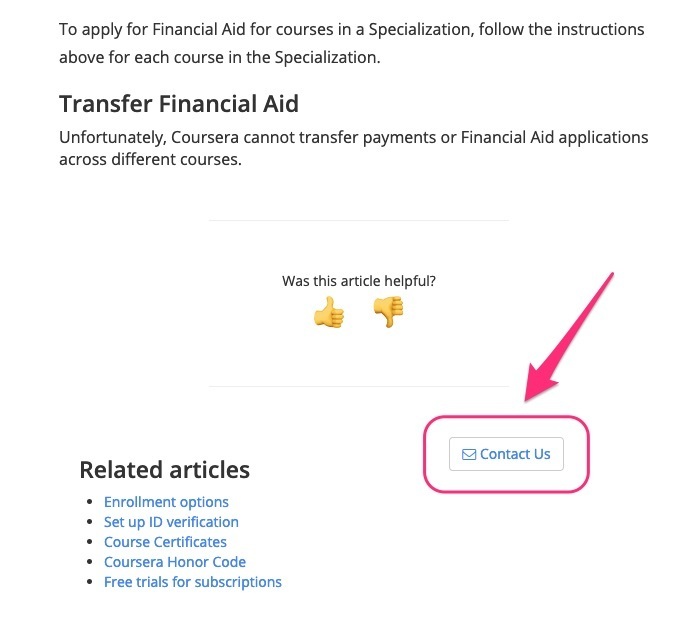 9. Answer a few more questions: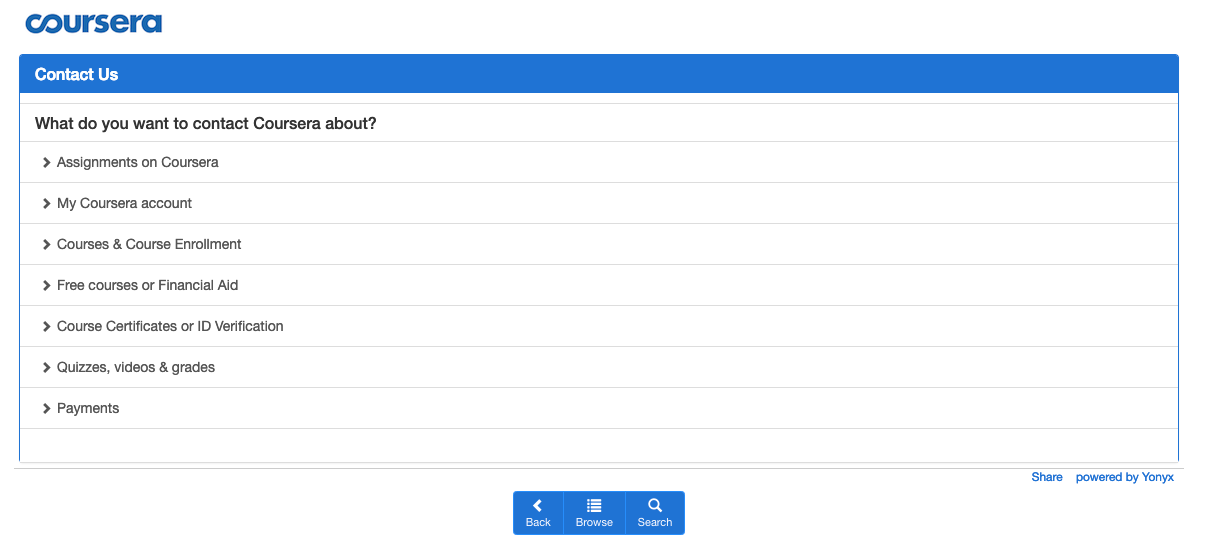 10. Then, if you didn't find an answer, click the link: "Still need help? Contact us."

11. Click the option "Click here to send us an email." When you email, be sure to describe the issue in detail.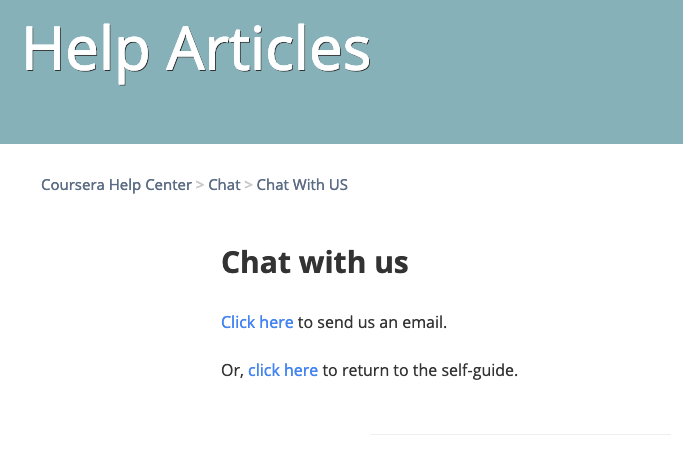 You
may
also have the "live chat" option. It's a blue chat bubble that may show at the bottom right corner when you are in the Help Center. This is another way to get help from a support agent.
Note: you may need to go through different Help Center articles before you have the option to send an email.