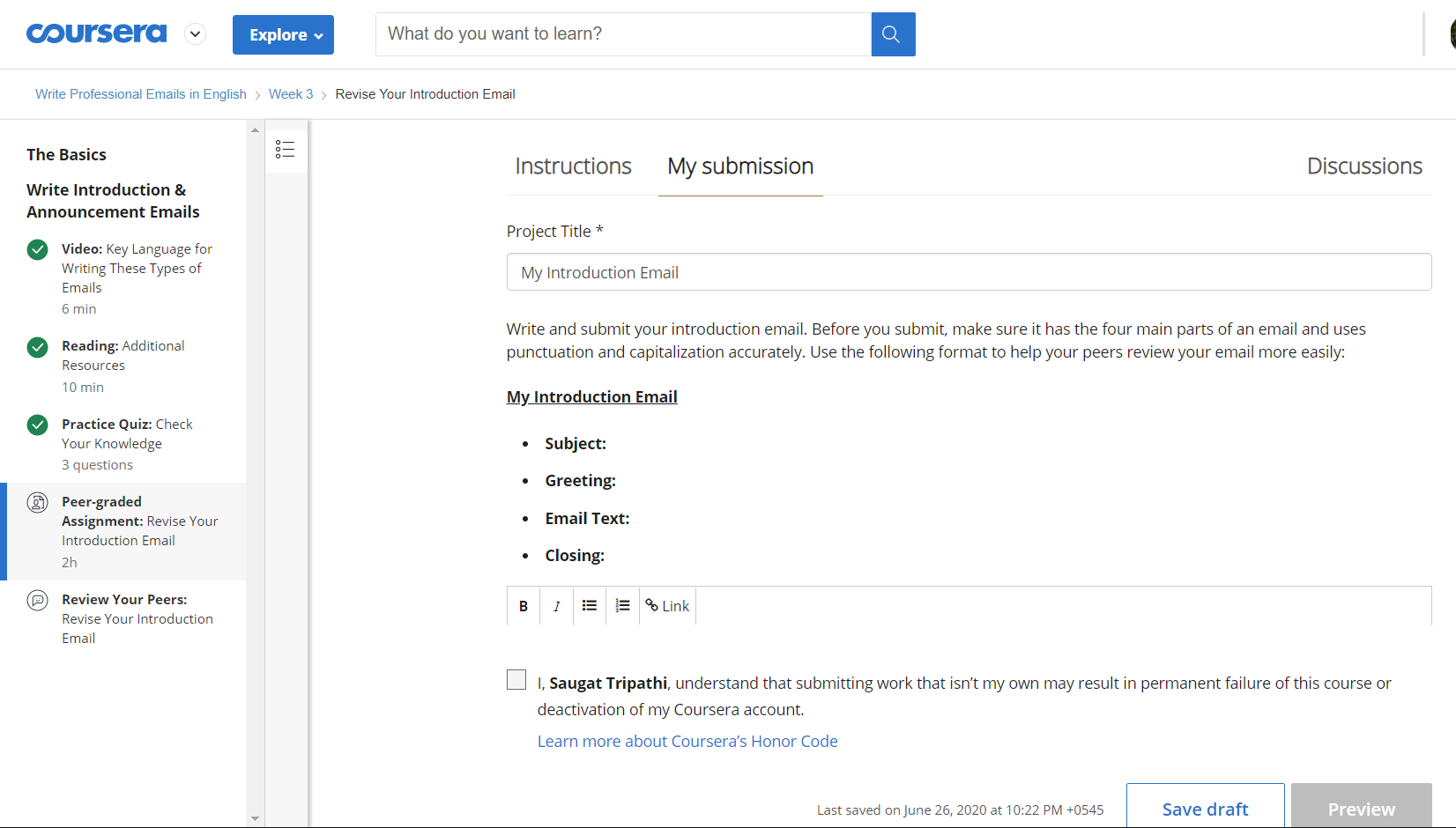 Best answer by Maryam 29 June 2020, 17:56
I just tested it, and my browser (Chrome) loaded all the sections for me. There are 4 text boxes on the page.
There must be something wrong on your end. As clearing cache and cookies and switching browsers have not helped, this could be related to your account or enrollment status. In this case, you have to ask the support team to check this for you. You can use the "here" link on this page to reach them.
 
View original