I am unable to submit my peer graded assignment for my course (https://www.coursera.org/learn/front-end-react/home/welcome)  which is already financial aid approved. Could you please help me on this?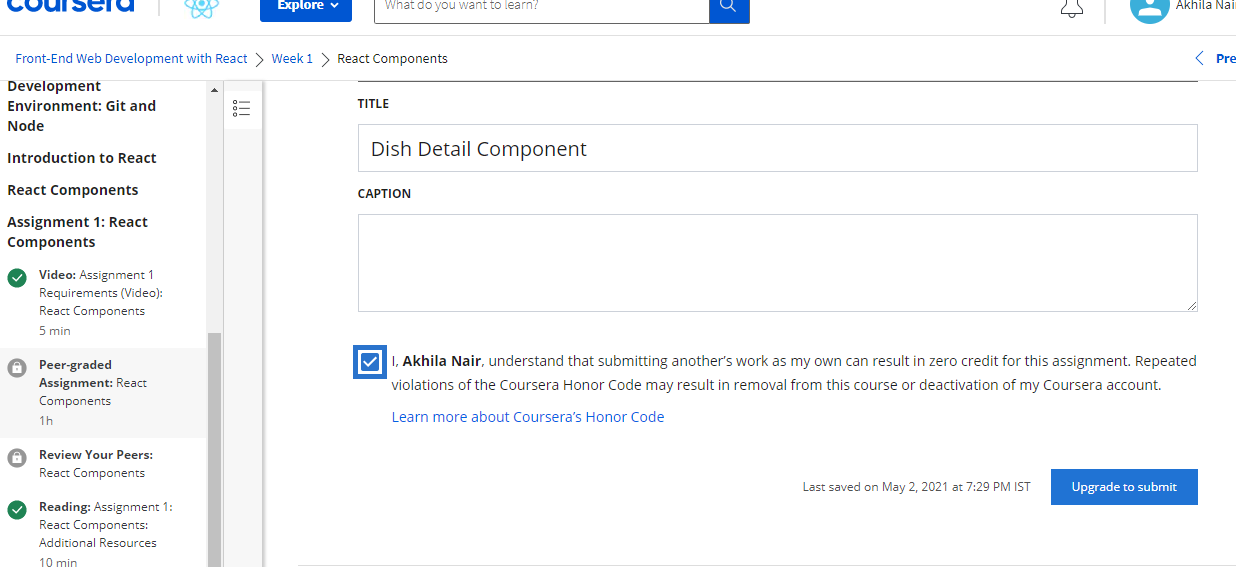 Best answer by salahny 2 May 2021, 16:20
Hi @Akhila Nair . maybe this courses is part of the specialization just make sure you apply for financial aid separately to every courses in the specialization , also be aware you have 180 days from the day of approval to finish the course and get your certificate after 180 days all the assignments and paid material will be locked and you need to re-apply again to gain access and submit your assignments you can learn more about financial aid in this help article : Apply for Financial Aid or a Scholarship .
if you still need assistance you contact customer support to help , make sure you are login to your account you will find fill out our contact form at the bottom of the page click on it and after submit your email query : https://learner.coursera.help/hc/en-us/articles/360036160591-Get-Help-with-Coursera
Note : if you apply for financial aid and after you start a free trial your financial aid application will be canceled .
View original