Hi, I have posted a few peer-graded assignments in one of the courses a few days ago. I didn't get grade so I made a post with link to it and someone commented it that it looks like that the assignment is already graded and I have enough reviews. But I can see the status of it is "Grading in progress". I am wondering if something is wrong with my assignment?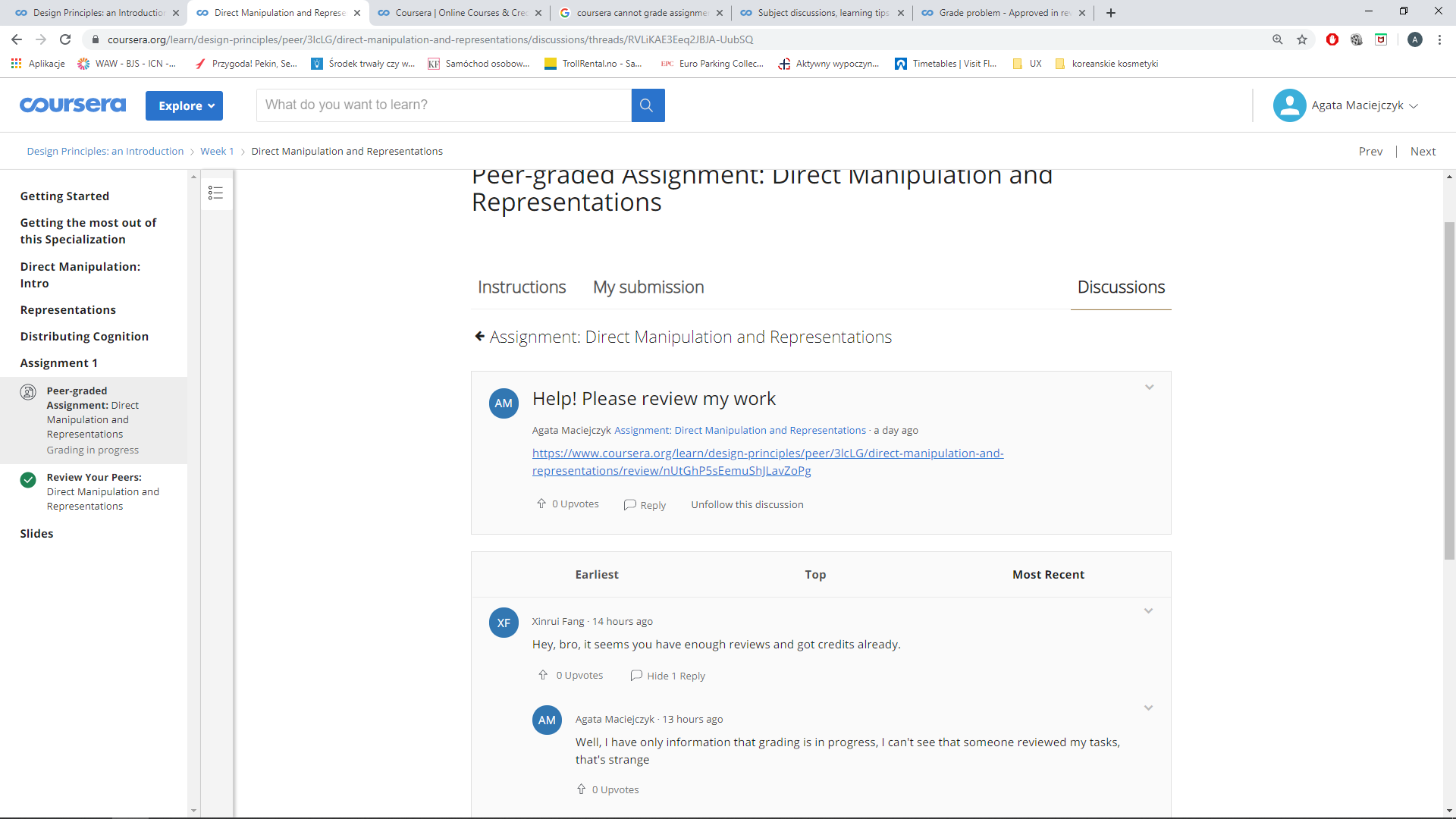 Best answer by Judith 8 November 2019, 22:22
@Agatha , I would confirm this with someone in the Help Center. It's possible that you do have enough reviews and there is a technical issue preventing you from receiving such confirmation.
View original