This quiz is giving me a incorrect answer message when i know it is correct. I have reloaded this quiz several times and there seems to be two what give a false error message. I have went over these addresses and double and triple checked them. After still getting a incorrect answer, I used a web to check my answer and make sure that i wasn't just missing something and it gave the same answer I came up with in the first place.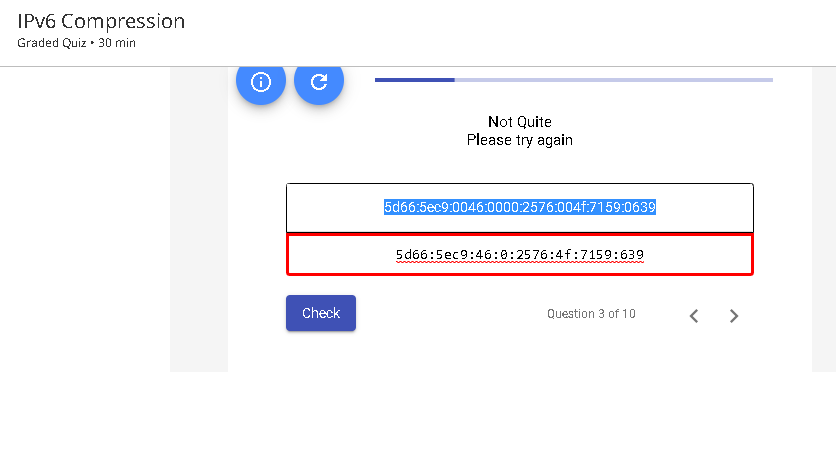 Best answer by Laura 25 November 2019, 21:34
Hi @AquaSwrd. You can get help in the Help Center. Here's a good starting point: Report a problem with a course. Most courses use personalized deadlines so you can always re-set your deadlines without penalty. A prompt will pop up that allows you to do this. You can read about personalized deadlines here: Assignment deadlines.
View original