There's an assignment in W1 , " Recruiting ,Hiring and Onboarding employees "
I can't understand how I do it?
I don't kbow what type of file should insert?
Help me please
Best answer by Mo Rebaie 24 July 2019, 20:42
Hello
@Islam Ahmed
, you should do the following:
Click on "Peer-graded Assignment: Systems Thinking Application" page, then review the instructions for the assignment, the general instruction describes 3 options given for you to choose one among them, then create a word doc. file to write your answers.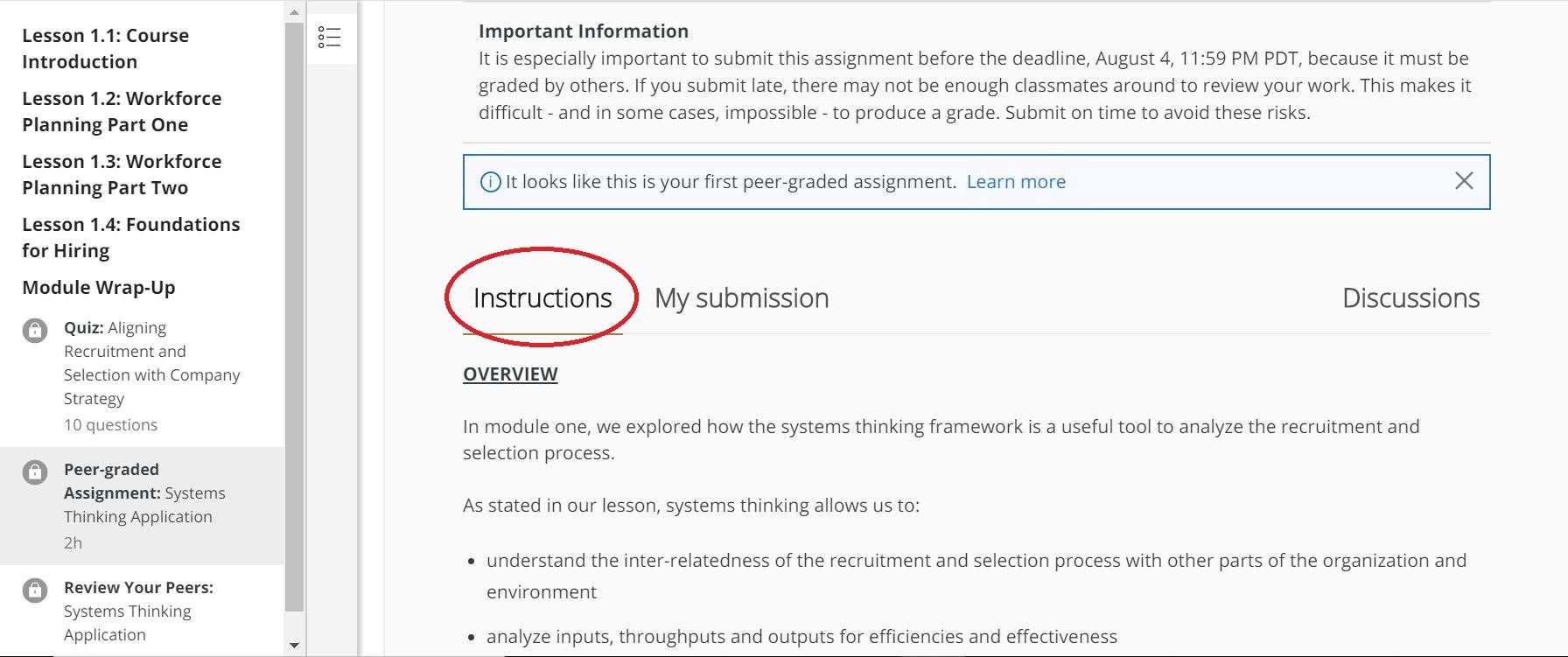 After that, click on "My submission", and upload your file that you created provided with your answers, by clicking on "Upload File".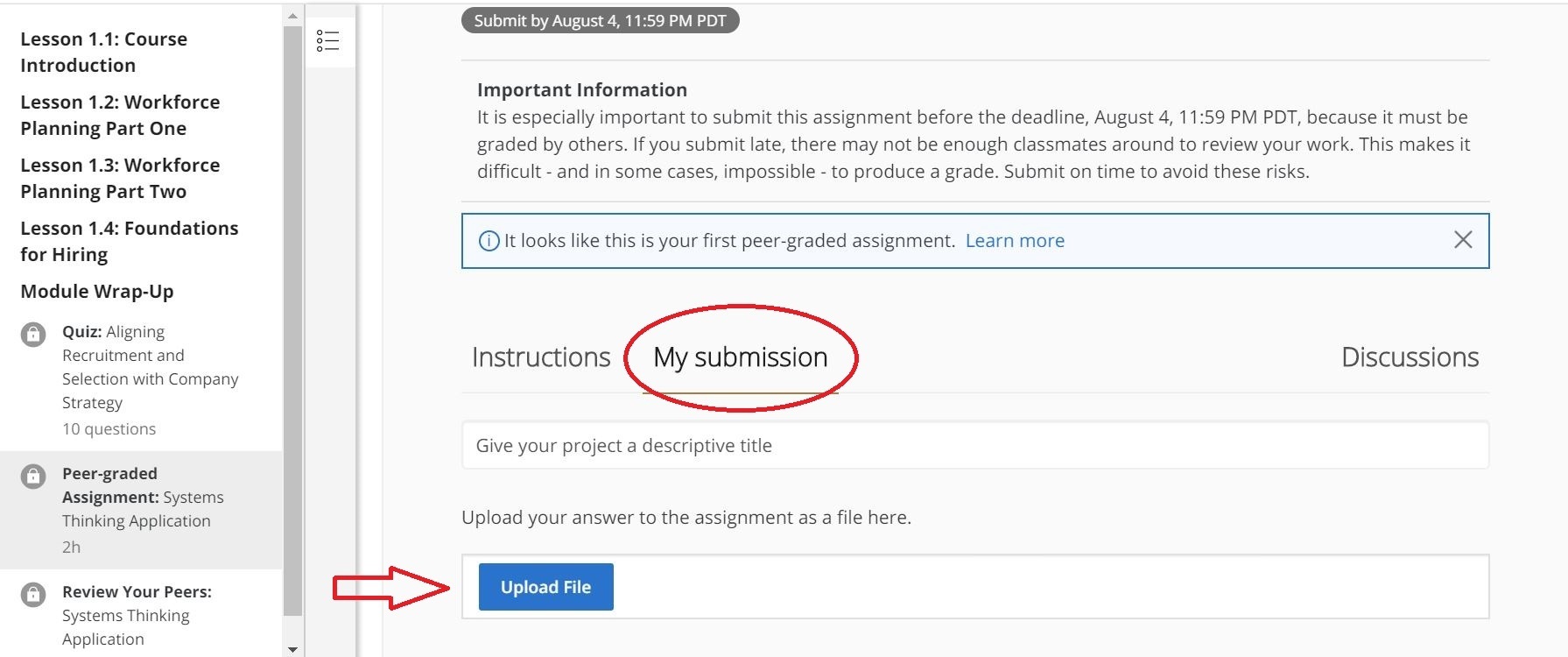 After you finish, enter the "Review Your Peers" page to review some assignments of other learners and evaluate it, and others should review your work after you submit it, and this part is important to pass the assignment.
View original