Hi everyone, I have a question on calculating the cost of capital. I have an excerpt from Kaplan's MBA Fundamentals in Accounting and Finance
See the attached screenshot below: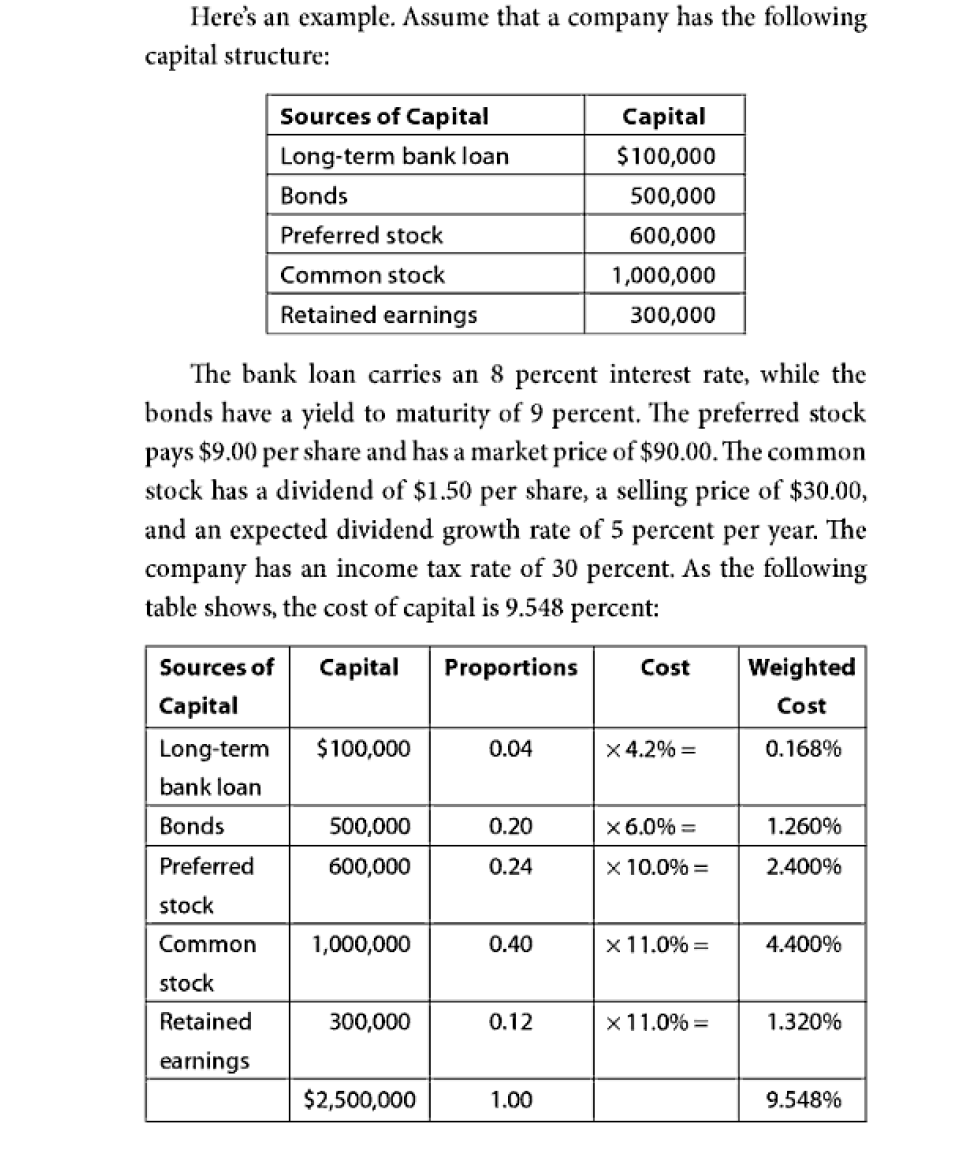 I would like to know how this book arrived at the numbers stated in the "proportions" column and the "cost" column.
For instance, in the long-term bank loan, how did the book arrived at 0,04 and 4.2% for the cost?