Hi Community,
I am facing issue in opening this week's beta testing course from the invites. On opening it says:
"You're almost there!
You must confirm your email address before you can join Beta Test: AWS Cloud Practitioner Essentials."
But my account is verified since 2013.
When I try to resend verification mail it says:
"Sorry!
There was an error while resending your verification email. Please try again."
I am not able to access any Beta Test Courses.
Any one has any idea how to resolve it?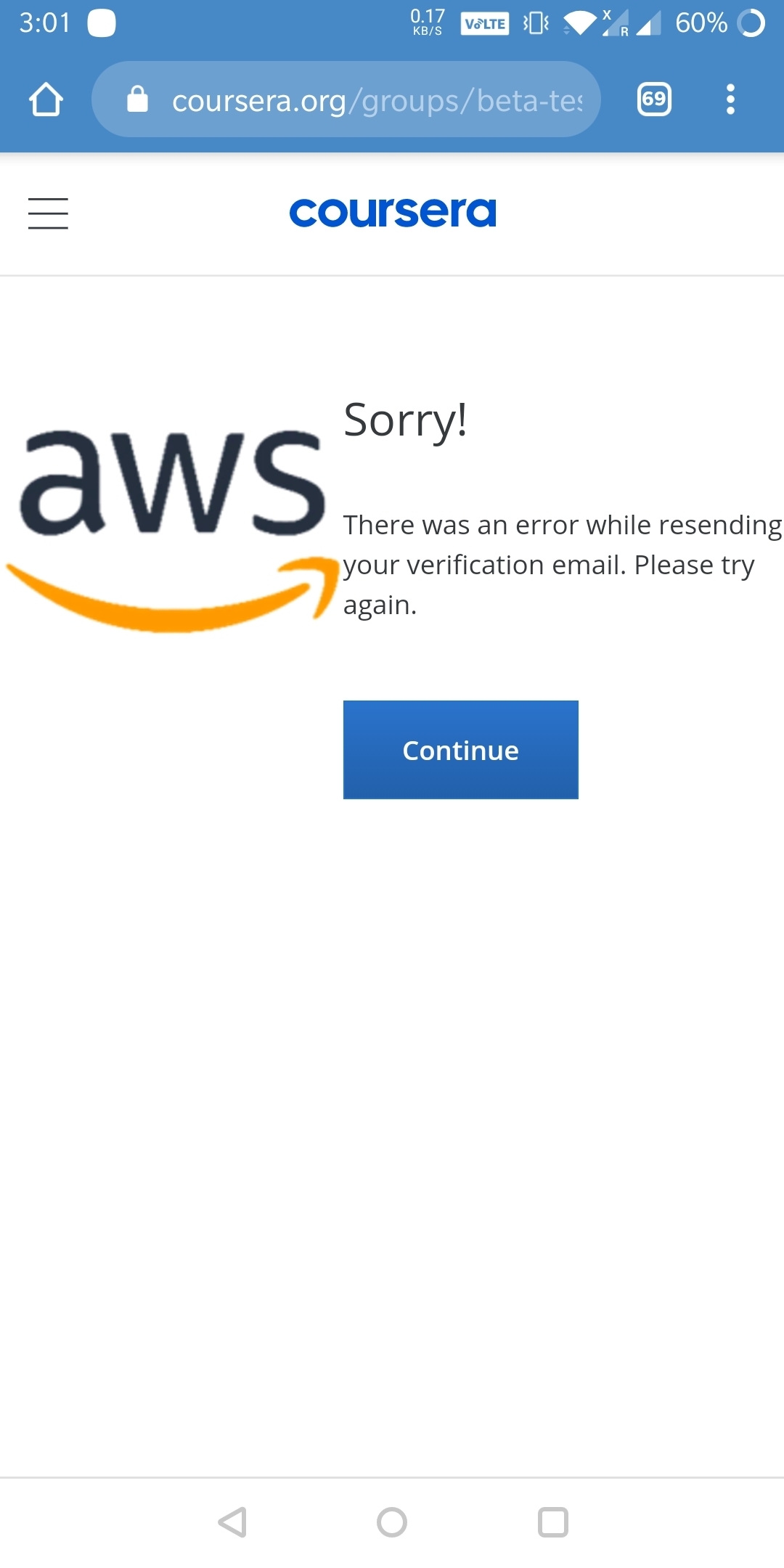 Best answer by Kunal Aich 12 January 2021, 10:50
Hi All, Coursera support team has checked on it. Its working now!
View original