Coursera used my credit card for a subscription that is not existing in my subscriptions, whats more the transaction doesn't exist in the my purchases menu, and I can't cancel it.
Im using with ibm email. How can I reach support directly in email? This is nonsense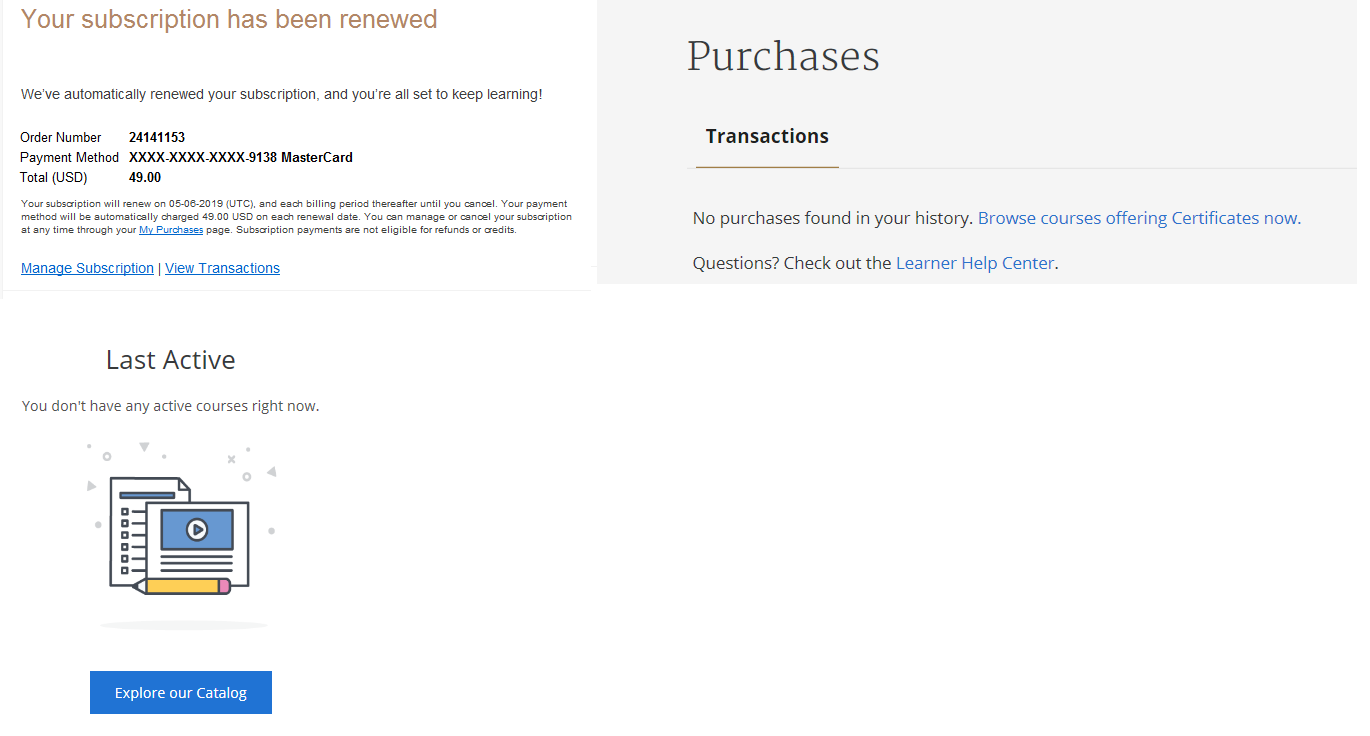 Best answer by Elias_P 12 April 2019, 16:11
When I had a problem I reached them from here:
https://learner.coursera.help/hc/en-us?flash_digest=5e368fb4d62393a1cec1e456fca777cdd0b9d4bb
After a while I asked for a person and we had a live chat. She was very helpful! Even if the person can't help immediatly, then she/he will inform someone who will do it.
Not later than a week you'll have your answer/solution to your problem.
For me both the lady and the guy were very polite and professionals. Just have patient and be polite with them! Don't forget that they are doing their job also. And believe me, they do it very well!
View original