Hello everyone, I hope someone is able to help me. I beta tested the course "Agile Project Management" by Google and after passing all assignments I got the certificate. The problem is that the certificate has been issued with grade 0%. Since then (more than a week ago) the grades section is on error page (grades system technical difficulties).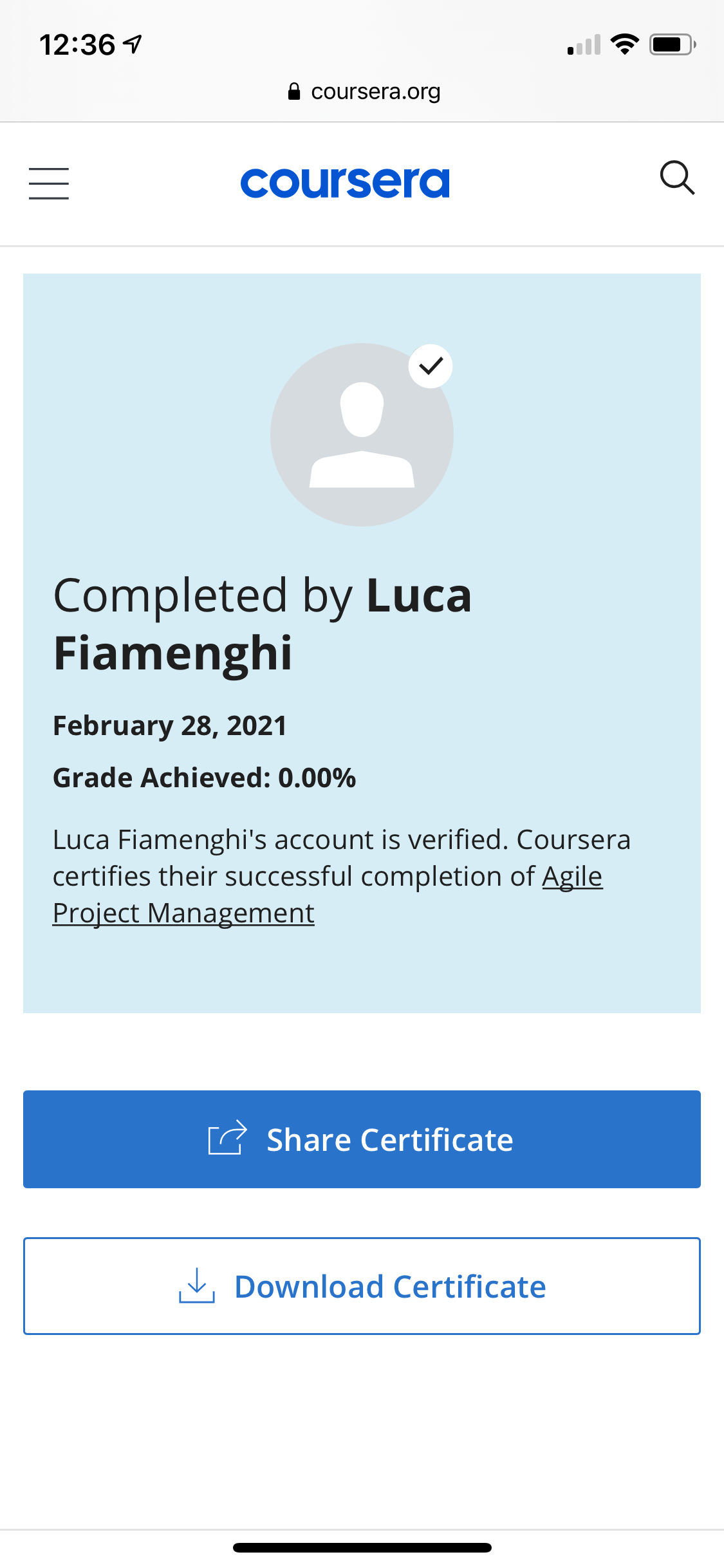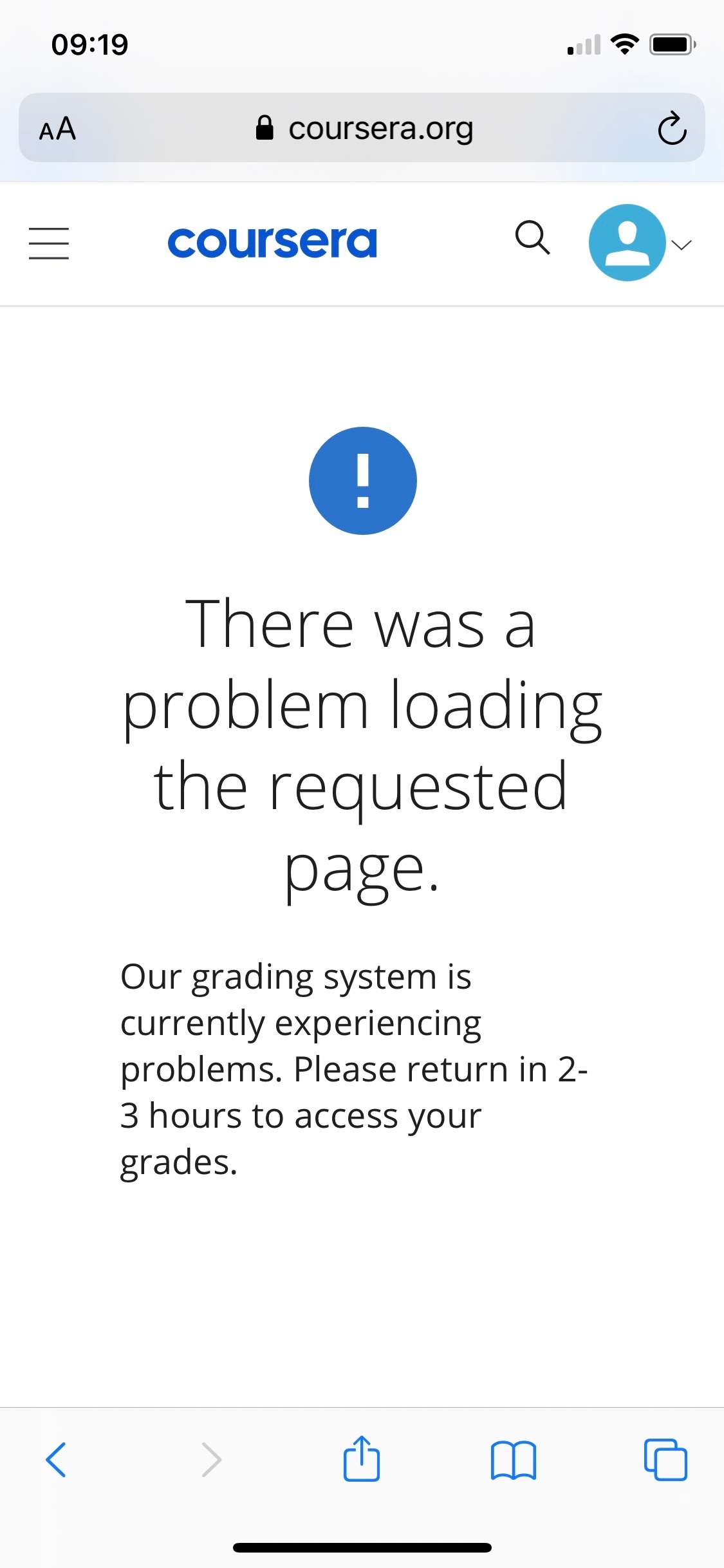 I can access grades from Coursera app (all passed at 100%) but still the certificate is issued at 0%. Anyone experienced the same? How can I solve the issue? Help center didn't help and bounced me here on community because it seems that as beta testers we are not entitled of technical support
ps all other courses I beta tested are working fine, it is the first time I experience such issue
Thanks a lot for any support or tips you may have
Best answer by Elias_P 3 March 2021, 12:51
I had the same issue. But to tell you truth, I checked the course and found that the certificate will have grades when you'll pay it.
It was written somewhere. And it's normal. You, and I, were Beta testing a Professional Certificate.
View original