Hi, I'm unable to join beta courses from March 1 - March 9 as I have got the invitation but there is some issue with verification email. Any idea on how to solve this issue?? Thanks in advance!!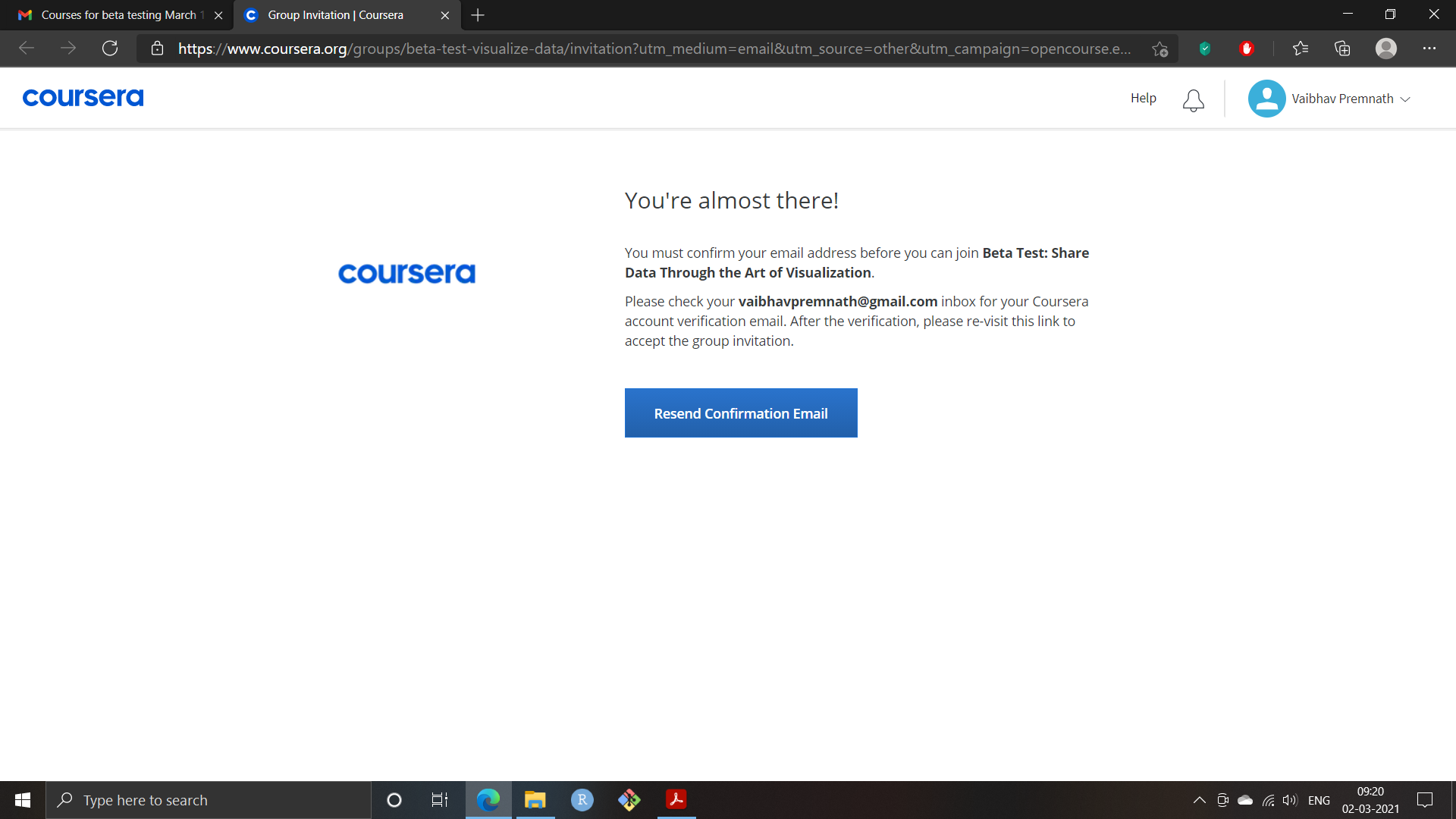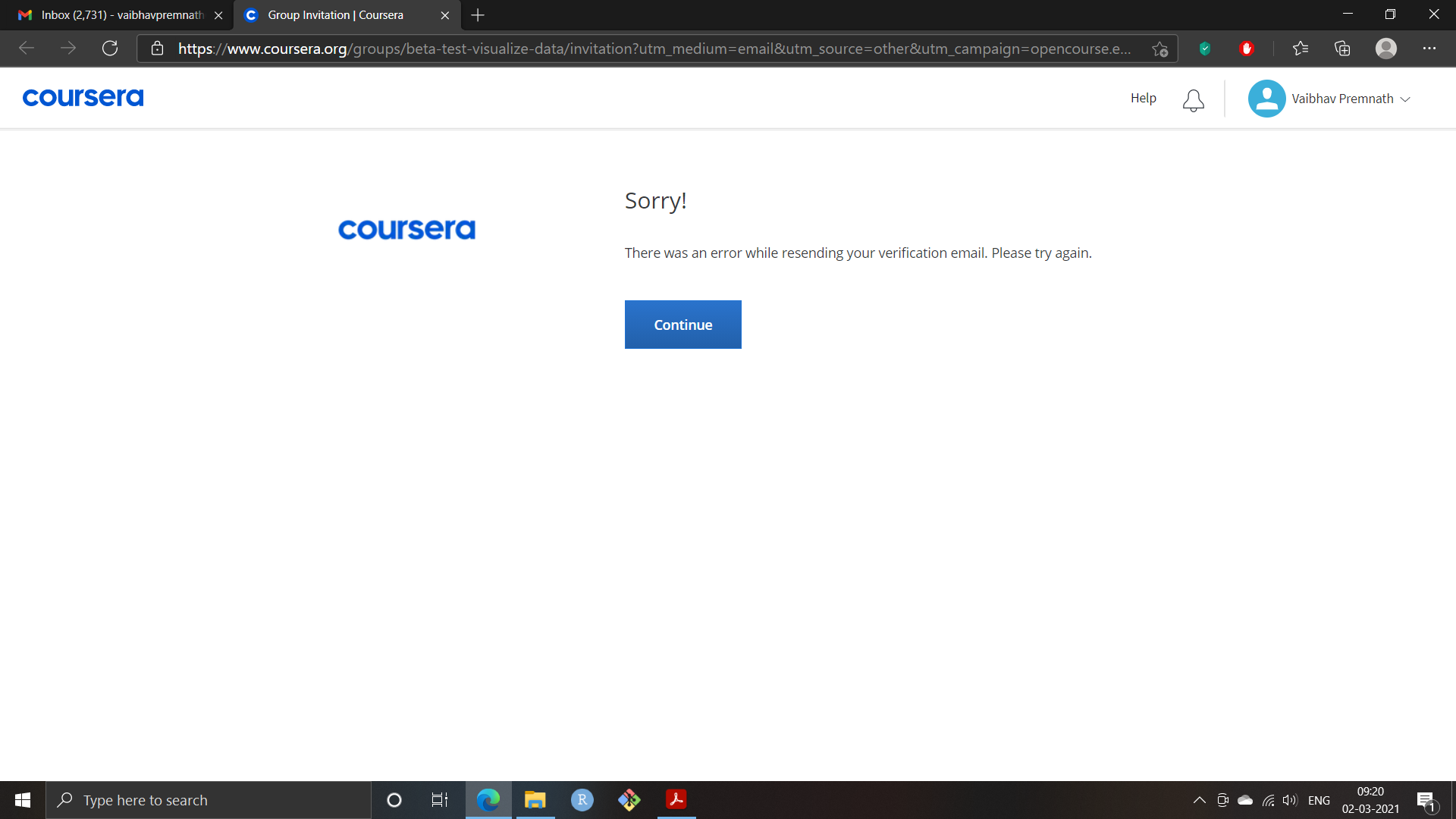 Best answer by Rizvi Syed 2 March 2021, 05:45
Hi @Vaibhav Premnath ,
If you are a Registered Beta testing Member and you are facing an issue while joining weekly course invitation, i do suggest you should e-mail your query to beta-test@coursera.org from your registered coursera email id . Do explain your issue in brief, So they can assist you in there best possible manner and I'm pretty sure they'll respond you soon.
Hope you'll be able to submit your query now.
Regards
Rizvi Syed
View original